With its decade-strong expertise and capabilities, Hyvision Technology is among the key players delivering robust and innovative smart video surveillance offerings to regional businesses. In an exclusive interview, the firm's general manager Leo Liao shares insights into the ever-evolving smart video surveillance market and why cutting-edge storage is pertinent for successful implementations.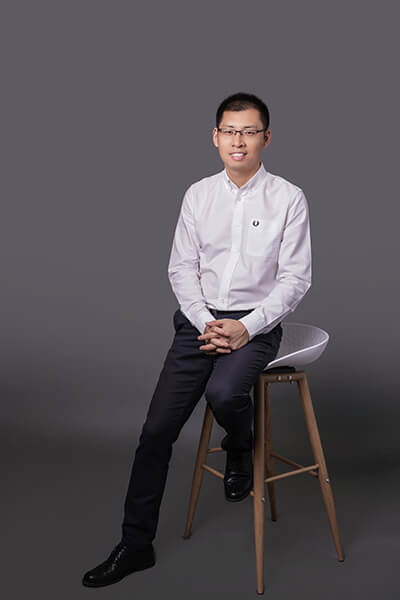 As nations across the region continue to invest heavily in smart and safe city technologies, they are increasingly putting their attention and investments into video surveillance solutions. According to Marketsandmarkets, the global video surveillance market is expected to reach $74.6 billion in five years, signifying that it will continue to grow as organisations recognise the importance of investing in this security segment. In line with this, industry insights have also predicted that the global video surveillance storage industry is poised to reach $58.31 billion by 2027, as securely storing critical data obtained from surveillance cameras becomes vital.
Hyvision Technology is the national distributor of Hikvision solutions in the Gulf. As a security-focused value-added distributor, the organisation has grown from strength-to-strength, owing to its holistic spectrum of optimal surveillance solutions and expertise in catering to a wide range of industries from government to banking, education and hospitality.
Leo Liao, general manager, Hyvision Technology (HTL), discusses how smart video surveillance technologies have evolved to deliver benefits beyond security, and highlights how their partnership with Seagate has enabled them to deliver reliable and innovative offerings.
Please give an overview of Hyvision's operations.
Hyvision Technology, which is also known as HTL, has been in the security surveillance industry for more than a decade. Headquartered in Dubai, Hyvision is the strategic national distributor for Hikvision catering to UAE, Oman and Bahrain markets. We have extensive industry expertise and have established a robust channel network. Our strong capabilities and vast knowledge on smart video surveillance technologies are what sets us apart in the industry. These qualities have enabled us to emerge as one of the leading value-added distributors of perimeter security products and solutions in the region.
Can you elaborate on your partnership with Seagate?
Seagate Technology is a global leader in data storage and management solutions. With more than 40 years of research and innovation under its wing, Seagate is among the pioneers in data storage. They have a vast understanding of the requirements surrounding the smart video surveillance as well as the data management challenges that this market can face.
Through our partnership with Seagate, we were able to achieve synergy, which has been mutually beneficial for both companies. Most importantly, this strategic partnership has also brought significant advantages to our partners, by making Seagate solutions more accessible. As part of the partnership, we are leveraging a number of Seagate products, including the Seagate SkyHawk product line, which is designed specifically for video surveillance needs. We are also utilising Seagate's Enterprise-level solutions, which offer maximum storage capacity and performance efficiencies while ensuring robust data security.
What were the specific factors that led you to choose Seagate as your storage partner?
We believe Seagate is synonymous with security, reliability, and data protection. They have top-notch expertise and capabilities in improving security and innovations for surveillance-optimised solutions.
Moreover, they offer a wide array of power-saving and cost-effective products that have been designed to not only keep data safe but also provide prompt access to analysis. On the technical side, we've seen that their products provide the highest throughput required to support high-performance continuous data processing, advanced caching mechanisms, instant response and superior random read speeds.
But beyond that, we saw first-hand how dedicated they are to quality assurance. They conduct over 160 rigorous quality tests. They also measure various aspects of quality from the time a hard drive from the product conceptualisation stage to the design, and through a product's 'end of life.' They also ensure that they support their partners like us by ensuring stock availability and other provisions such as a credit facility, delivery to door service and RMA services.
Can you please share some of the most notable projects that you have implemented together with Seagate?
Most recently, Hyvision, together with Hikvision and Seagate, have embarked on a project for GEMS Education. GEMS is an international education company. It is a global advisory and educational management firm and is the largest operator of kindergarten-to-grade-12 schools in the world.
The project entailed installing Hikvision cameras and a variety of VMS solutions across 45 GEMS Schools in the UAE. We installed between 200 to 500 cameras per school and deployed a variety of VMS solutions such as HIK Central, Hikvision NVR, Dell Server and IBM Storewise. All these VMS servers have been equipped with different capacities of SkyHawk HDDs from Seagate and have been configured on different types of RAIDs.
The project has brought the customer significant benefits such as increased security and operational efficiencies. In addition, with the Seagate HDD-equipped VMS's they did not face any issues in data retrievals, performance and backup and archiving.
The COVID-19 pandemic has significantly impacted organisations across the region. As businesses transition to a new way of living, how can smart video technologies deliver benefits beyond security?
As the pandemic affects business operations and the way of living today, we believe smart video technologies can play a vital role in enhancing the precautionary measures in stemming the outbreak. In line with this Hyvision, is well-positioned to provide a variety of cameras and smart video solutions with thermographic technologies to measure temperature, detect the use of masks and keeping social distance.
As an example, for shopping malls, we provide thermal cameras to detect body temperatures and facial masks at the entrance. We also offer facial recognition access control terminal for staff offices to measure temperature and detect masks with basic staff attendance as well as access authentication tools. In addition, we provide handheld thermal cameras for security staff who are patrolling parking areas when people are sitting in a car.
In terms of ensuring social distancing within establishments, we offer solutions for controlling the flow of customers with digital signage solutions, which have also been integrated with temperature screening, mask detection and density control function.
As a smart video surveillance player, this is how Hyvision is responding to the impact of the pandemic. We are committed to helping people stay safe and leveraging our solutions to help businesses to get back on track while staying secure and safe.
How do you think will the video surveillance space evolve? And along with that, how will storage requirements evolve as well?
We witnessing a significant rise in artificial intelligence (AI) and Internet of Things technologies today. These technological trends are increasingly being integrated into a multitude of smart video products and solutions. For example, we offer AI cameras, that enable facial detection and recognition, vehicle and non-motor vehicle detection, vehicle brand recognition, pedestrian detection, human body feature detection, abnormal facial detection, crowd behaviour analysis, multiple target tracking and more.
We believe that video surveillance will evolve into a smart facility for visualised insightful management and data analysis, that will bring vast benefits beyond just surveillance security. With this evolution, there will be an increase in demands for data storage products that can provide faster process speed, higher clarity and safer data protection as well as other innovations that can keep up with the transformation of the market as a whole.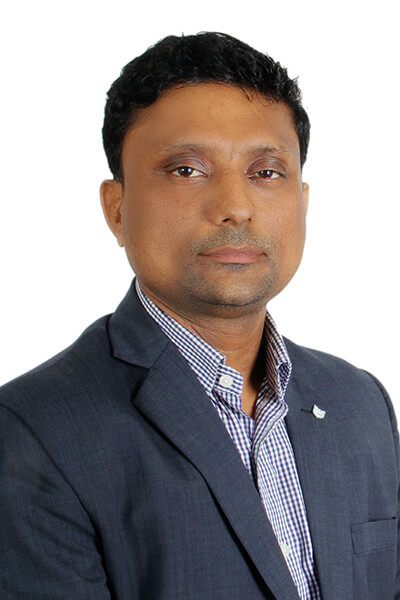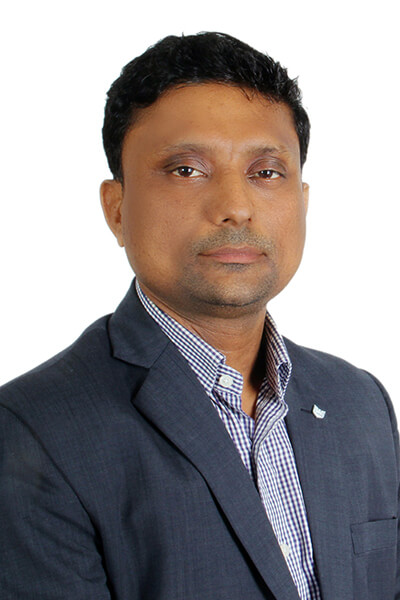 Zubair Shareef, Surveillance Solutions Sales Manager, Seagate UAE, explains why storage is instrumental in the success of smart video technologies and how the organisation is supporting partners such as Hyvision.
How has the smart video surveillance industry evolved over the years?
The paradigm within the security and surveillance industry has shifted from VCR based analogue CCTV (Closed-circuit television) to network-based systems. This has given rise to a trend wherein we see consumers moving away from physical security and adapting to video-based security AI-enabled surveillance camera technology. Moreover, AI-enabled network-based cameras are being used to ensure high levels of production quality and efficiency, safety management, traffic management and more.
How important is the role of storage technologies in the growth of this market segment?
Video is no longer a security-only proposition. Many industries rely on video, analytics and AI to provide insight that guides business decisions or otherwise streamlines various operations. With all this in mind, video storage can no longer be an afterthought – it is a vital part of the planning, design and deployment of surveillance systems. One of the main criteria integrators should use for selecting storage solutions is hard drive capacity, but reliability and durability are also important considerations.
Considering the potential consequences of lost video frames or drive failure, the lowest-priced storage solutions can ultimately turn out to be expensive in terms of liability, legal and other ramifications. Thus, it makes sense for integrators to choose surveillance-optimised storage solutions built for 24×7 operation, which also has AI design and build drives that offer health-monitoring capabilities (SHM).
What kind of support does Seagate provide to partners such as Hyvision?
Our strategic partners like Hyvision, are an extension of our business. We support them by engaging and providing the right tools in terms of training, marketing and go to market plans. This support brings the Seagate technology and offerings closer to the market and world of security solutions.