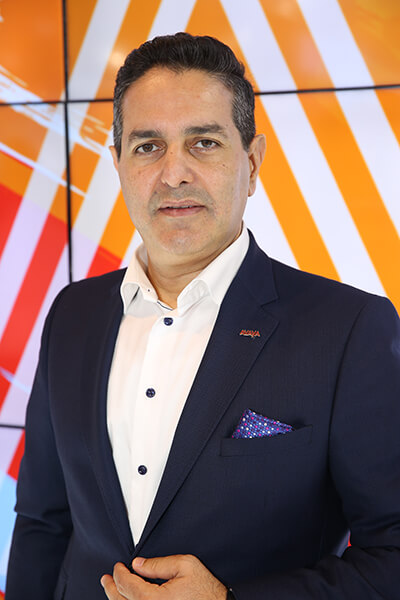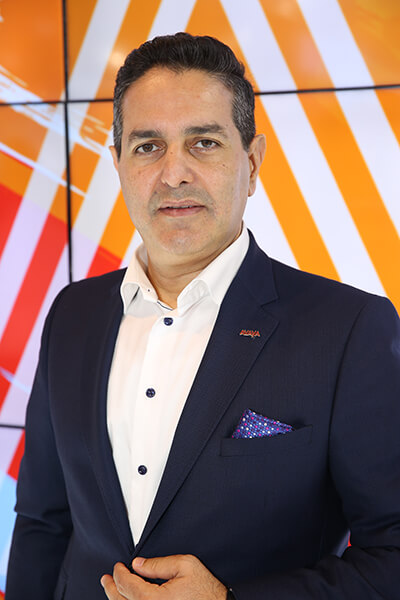 In an exclusive interview, Fadi Hani, Vice President for Middle East, Africa & Turkey, Avaya International, discusses the company's strong third quarter results and what it means for the global firm's regional business.
Last month, global unified communications and contact centre software vendor Avaya has reported $721 million in revenues during the third quarter of its financial year. The growth, according to the CEO Jim Chirico, is the fruition of the firm's innovative strategy that it had laid out over two years ago.
Over the last year, Avaya has also made a number of groundbreaking industry moves including investing in developing their customer-first strategy. Additionally, the global vendor continues to strengthen its offerings and capabilities to keep up with the growing demands of a business landscape that's increasingly being driven by major transformations around cloud, mobility and video.
To reflect its commitment to delivering the future of customer and employee experiences through innovation, Avaya has also launched a new branding architecture, which sees the company's full portfolio of products and solutions come under the Avaya OneCloud name. The move is aimed at increasing trust among its vast customer base as well as for its potential customers.
As the company continues to transform industries one innovative solution at a time, TahawulTech.com caught up with the firm's Vice President for Middle East, Africa & Turkey, Fadi Hani, to discuss how Avaya aims to take its growth to the next level and how regional partners and customers maximise the opportunities.
"We will continue to maintain our business model and today we are in a stronger financial position than ever before."
What were the driving factors behind Avaya's successful Q3?
In the third quarter of our 2020 financial year, we were able to deliver outstanding results for our customers and partners in an environment that was unique and challenging the world over. We earned $721 million in revenue, signing up over 900 new customers globally.
Driving these achievements are strategies and investments that were put in place a little over two years ago. This focused on executing our plans for growth, leveraging the strength of our business model, and rapidly growing our cloud, alliance partner and subscription revenue (what we call CAPS).
Thanks to the team's execution, for the first time, we achieved year-over-year and quarter-over-quarter revenue growth. These results that demonstrate we're on the right path. More importantly, we see continued momentum in the business.
Over the last couple of years, Avaya has strengthened its position in the IT market with software and services at the core of its offerings. What will be the next phase for the company's growth strategy?
Looking forward, we continue to maintain the same executional discipline that we demonstrated this quarter, while making the necessary investments in the business to maximise value for our customers.
This is a very different company from two and a half years ago. Avaya has shown amazing resilience. We are performing well and we're accelerating rapidly in key growth areas.
The reimagined Avaya has never been more relevant to our growing base of customers and partners globally. And together with our customers and partners, we are successfully enabling a work-from-anywhere world during these unprecedented times.
How has the on-going COVID-19 impacted Avaya's regional business?
The shift to work from home has been relatively smooth for us and we've not experienced any meaningful disruptions in our business. Remote capabilities are core to our DNA and we've long been a leader in enabling work from anywhere solutions. After all, our technology and capabilities have put us in the right place, at the right time and our highly differentiated solutions will continue to drive strong customer engagement well into the future.
Indeed, Avaya Spaces, our cloud-based collaboration platform has seen high demand and usage across the region. Avaya Spaces includes voice, video, messaging and team rooms. It's available across most of the Middle East and Africa, and usage was up over 550 percent from Q2 driven largely by increased demand for "work-from-anywhere" capabilities and state government and local education usage.
For example, our work with schools such as Icon International School in Ghana, Charter College in South Africa, and Waldorf Woodlands in Kenya, have helped continue students' education remotely, by using Avaya Spaces to create virtual classrooms that can be accessed securely from anywhere, on any device.
How does Avaya aim to continuously support regional organisations as they navigate the new normal way of doing business?
From the early stages of this pandemic, we have worked with customers in affected regions to ensure that their customer-facing staff can continue supporting customers in the safest way possible, through effective remote collaboration solutions.
For our contact center clients in the region and around the world, we helped them maintain high levels of customer service, while keeping employees safe. We also activated a 24-7 COVID-19 helpdesk to address customer questions about their current solution stack, and if they needed to learn more about how best to transition to a remote-work environment. For many organisations, this was an exercise that was forced on them, but following months of this experience, many are now looking to factor this into their future planning in terms of technology, operations, and capabilities.
What can the market expect from Avaya in the coming months?
Many areas of our business are growing, and we are experiencing strong demand for our solutions. We will continue to maintain our business model and today we are in a stronger financial position than ever before.