Juniper Networks' head of EMEA channels, Sander Groot, spoke with Security Advisor Middle East on how the company will enable security in a multi-cloud world.
Give us some background on yourself.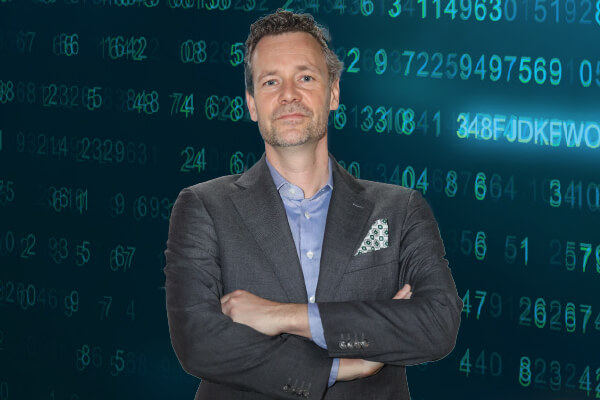 I've been at Juniper for a long time. During the past 17 years I've covered a variety of roles, but the majority have been channel roles. On 1st November, I became Head of EMEA Channels. I carry a lot of pride in leading the distribution and reseller team. To be able to visit GISEC is also a great opportunity for Juniper because of the unique view on things we have, like use the entire network as a connection of elements to build into one big firewall.
What feedback are you receiving from customers regarding their biggest security challenges?
From Juniper's point of view, it's clear a lot of end users struggle with increasing security threats. We believe approximately 75% of threats come from outside the organisation. The other 25% happen by accident, or maliciously from inside the organisation. While threats have become more advanced, it's also important to never underestimate basic threats. One of the reasons for this is that security departments are often under pressure and stretched, while there also is the challenge of increasingly higher data consumption, making it impossible to analyse all the data and filter out threats. At Juniper, we are focusing on automation to help with this. We have a unique approach to security – our connected security approach means we use all elements of existing end user networks for routing and switching ports to connect and create one big firewall. To do this, we need some level of Juniper security elements in the network, but if necessary, we can use all Juniper ports and other ports in the network as a collective hole to tie into third party equipment.
We have a very unique characteristic: we are 100% open. We work with everyone out there and welcome everyone who would like to work with us. By working together, we can enforce security policies to all endpoints and protect the system.
Our entire network is set up as a very big firewall in order to use automation to help understaffed security teams of end users. We categories our end users into three groups.
From day one, we have been a service provider company and we have now evolved to the cloud category, as some of our largest customers are cloud providers, part of a strong enterprise segment.
Tell us about Juniper's approach to R&D.
A large portion of our revenue flows into R&D to strengthen solutions in the three different users' domains. This is because we realise each one needs a different solution.
Our R&D teams work is purely based on what the end users need. We believe networking needs will continue to grow because of the increasing demand for bandwidth. And with apps and devices constantly connected, an 'A-Z' protection is needed.
In order to be better suited against security threats and to avoid putting a strain on security teams, organisations need all the information presented clearly and quickly. Thanks to automation, we can present all the data in the end user network – it's 'total data'.
The entire network can be easily presented to determine what decisions to take. We push this concept in everything we have, it's always embedded in all our solutions and products.
Juniper very recently announced the intent to acquire Mist – an AI-driven company. We want to take this tech on board and embed it into wireless routing solutions. This is a seamless fit for us in the era of cloud and of multi cloud. In fact, end users will soon move or have already moved to multi cloud environments. We realise that end users are on journey to get there, and each organisation is at different phases and moves at different speeds. There is a 5-step approach to the multi cloud environment, and through strengthening our partner programme, we want to help our partners in this journey. Juniper is very partner friendly, it's in our DNA.
Together with our partners, we will continue to guide end users to multi-cloud and a multi-vendor environment.