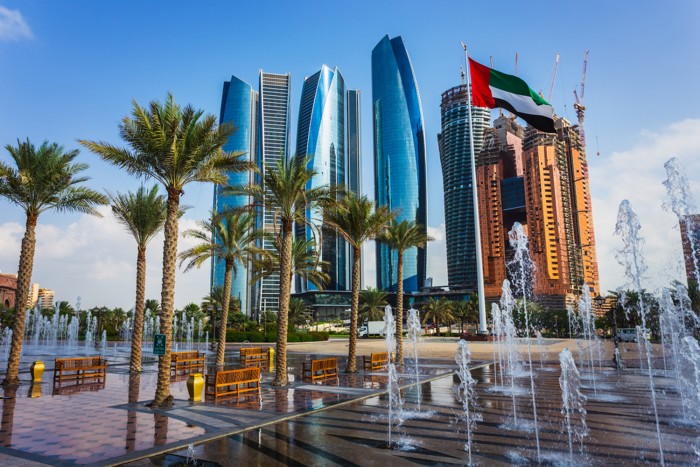 Abu Dhabi Police has launched its futuristic 2057 Plan to deliver a UAE capital city that will be powered by technology.
The comprehensive 2057 Plan features a number of ambitious initiatives, all of which will be implemented with the overarching aim of delivering a safer city and a more positive and happy community.
Smart traffic systems, outer space police patrols, smart police centres, robotic policing, genomic police, artificial intelligence and firefighting robots are among the key features that were launched on Wednesday to usher into the next 100 years.
Automated drone ambulances and driverless cars will also be features of the future.
By 2057, the entire fleet of Abu Dhabi Police vehicles will be converted from being fossil fuel-run to sustainable hydrogen-run vehicles. Abu Dhabi Police also introduced the first hydrogen fuel police car in the Middle East and said that they would introduce five more next year.
Major General Mohammed Al Rumaithi, Commander-in-Chief of Abu Dhabi Police, said the 'Future Police 1957-2057' plan falls in line with plans and visions of the government of Abu Dhabi and the UAE to foster artificial intelligence, as well as coinciding with Abu Dhabi Police's 100th anniversary.
Major General Maktoum Al Sharifi, Director-General of Abu Dhabi police, said the plan would be implemented in three phases: near future 2022; medium future 2030-2040 and far future 2057.
Lt. Colonel Sulieman Al Kaabi, Director of Innovation and the Future, said the plan seeks to make Abu Dhabi one of the most secure and safe cities in the world and Abu Dhabi Police the most innovative security agency, providing the most advanced and smart security services.
"Forecasting the future is a key engine for Abu Dhabi Police's efforts to address global trends, challenges and opportunities through preventive scenarios and solutions," he said.
Abu Dhabi's Vision 2030 centres around making the emirate an "integrated" business environment that is able to support economic expansion, and making sound use of oil revenues to improve quality of life for citizens.
Earlier this year, Dubai Police launched the "world's first" robot police officer.