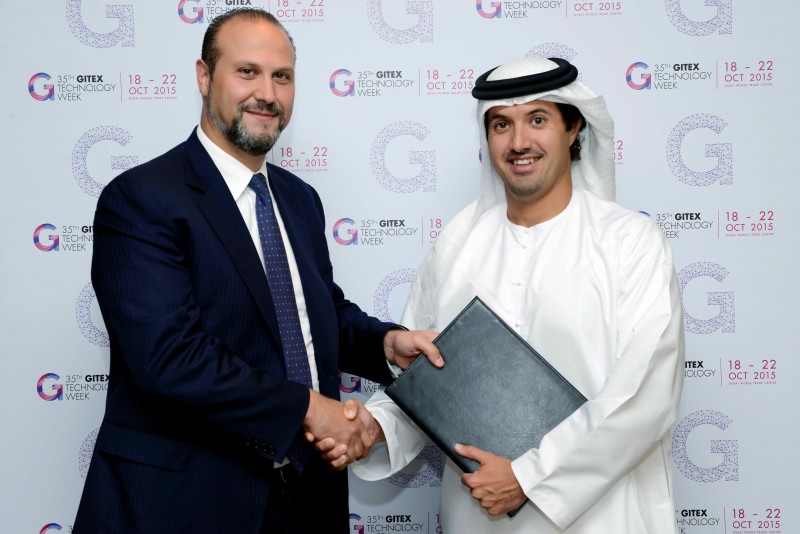 Accenture has announced that it will be the 'Exclusive Digital Transformation Partner' of GITEX Technology Week 2017 for the third year in a row. 
On the first day of GITEX, Accenture Digital Group CEO Mike Sutcliff will be delivering a keynote session with an Artificial Intelligence case study, as part of the findings from Accenture's 'Middle East Technology Vision Report 2017' that provides an in-depth look into the region's technology trends.
His Excellency Helal Saeed Almarri, director general, Dubai Department of Tourism and Commerce Marketing and the Dubai World Trade Centre Authority, said, "We are proud to welcome back Accenture as the GITEX Technology Week Exclusive Digital Transformation Partner. Accenture's continued participation year after year is a testament to its commitment to providing insights and bringing  best practices to the Middle East. In line with the UAE Vision 2021 and Dubai Plan 2021, our nation is heavily focused on digitalisation which is why it is critical for business owners to have access to the latest information, to help future-proof their businesses and increase chances of long-term success."  
Xavi Anglada, managing director and Accenture Digital lead in the Middle East and Turkey, said, "Our world is becoming increasingly digital, which is leading people to rethink the way they live, work, play and connect. Businesses must either embrace change or run the risk of being left behind. With more businesses expected to undergo a digital transformation by 2020, Accenture's global and regional findings will help them realize the benefits of taking full advantage of new technologies to support their growth."
In line with its commitment to supporting up-and-coming talent, Accenture will be giving away a rare opportunity to the winners of the "Accenture Innovation Awards". Winners will get an all-expenses paid trip to Silicon Valley where Accenture executives will arrange for them to meet with key investors. The initiative is in partnership with Expo 2020 Dubai, Fintech Hive at DIFC and Etisalat Digital. Moreover, Accenture will also be awarding the winners of GITEX's highly anticipated Student Lab competition with a tailored internship program at the company.
Throughout GITEX Technology Week, Accenture will showcase how digital technologies will impact businesses through several industry sessions, including Digital Marketing and Healthcare sessions on October 9th, a Finance session on October 10th, and a Public Sector session on October 11th.
Visitors to GITEX Technology Week can also experience Accenture's future vision through multiple live demos showcasing the latest digital technologies such as virtual reality (VR) and augmented reality (AR) held at the Etisalat stand.