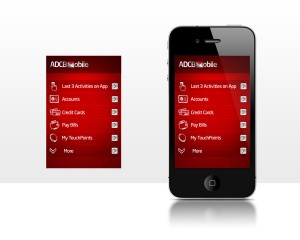 Abu Dhabi Commercial Bank (ADCB) won the Best M-Payment Initiative award at The Mobile Show 2012 awards ceremony, which was held at Madinat Jumeirah last week.
ADCB's IT team worked with MOBIbucks, a global provider of mobile payment solutions, to implement its Mobi service, which allows customers to make purchases using a mobile phone number.
ADCB is the world's first bank to offer this mobile payment service, which provides customers with a patented cashless, card-less, paperless and phone-less payment solution that targets everyday purchases made by consumers.
Mobi was said to meet one of the chief criteria of the award – innovation.
"This new mobile payment service launched for the entire world by ADCB will change the way people pay for purchases globally. ADCB is thus leading the way," said Ziad Alshobaki, MD of MENA operations at MOBIbucks.
The importance of the service, according to Alshobaki, lies in the fact that it is a simple payment solution that gives the bank's customers convenient and affordable access to their money from any mobile phone.
The Mobies awards are designed to reward those companies that have continually set standards of excellence in the mobile communications industry.