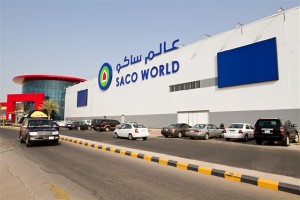 SAP has been selected by home improvement superstore SACO to implement a complete suite of enterprise resource planning (ERP), customer relationship planning (CRM) and business analytics solutions, SACO announced today.
SACO said the move was inspired by its desire to make swift and impactful decisions in real-time while slashing inefficiency across the company. This will include greater alignment with its main supplier, U.S.-based ACE Hardware, which already runs on SAP.
"SACO's success over the years is entirely down to an unerring focus on what our customers want," said Samir Al-Hamidi, CEO at SACO.
"As we expand our operations and seek to become ever more innovative, it is crucial that we embrace the latest IT technology and never, at any point, compromise on the customer experience. In this vital respect, SAP is the right company at the right time – an exceptional value-added proposition that will yield the full transparency and systemic integration needed to shepherd our company to the next level," he added.
With 20 stores and 1,500 employees, SACO is the largest total-solution home improvement superstore in Saudi Arabia, with retail outlets in 12 cities throughout the Kingdom.
SACO said SAP's input will lay the virtual foundations for an ambitious expansion drive across the GCC and the wider region.
The expansion is likely to prompt uptake of additional SAP solutions such as in-memory computing to handle increasingly large and complex data sets, as well as mobile platform capabilities for greater operational flexibility.
"SACO is a true Saudi Arabian business success story and an exemplary game-changer in the Middle East's retail and whole-sale landscape," said Sam Alkharrat, MD at SAP MENA.
"SAP is honoured to help play a role in the company's laudably progressive forward momentum and provide its leadership with the tools and confidence to act decisively when it matters most," he added.
This announcement comes after a recent study by IDC named SAP as Saudi Arabia's enterprise application software (EAS) vendor front-running, with a 43.5% market share. SAP's profile in the Kingdom is set to become even more prominent thanks to the 12 March announcement by SAP AG CFO Dr. Werner Brandt of a four-year $450 million plan to up-skill local talent and drive sustainable innovation and growth in the MENA region.
The plan includes recruiting more than 500 additional employees, opening several new offices and expanding the company's partner ecosystem and the SAP University Alliances program. Additionally, significant increases will be made in the availability of comprehensive, innovative and localised service offerings.
SAP MENA will also establish a dedicated "Training and Development Institute" that aims to certify 2,000 new consultants within the next four years. This will triple the company's existing consulting capabilities in the region and further support the localisation of SAP solutions to meet fast-growing regional industry needs.