The Abu Dhabi Education Council, ADEC, and Emirates Transport have launched 'Hafilaty', an app that enables parents to track their children to and from school.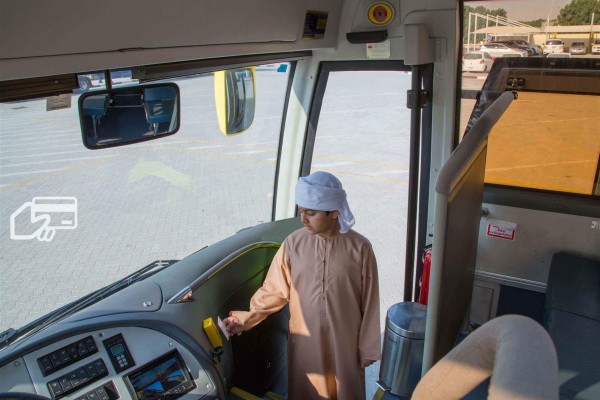 The launch comes as part of their efforts to enhance safety on school buses.
Mohammed Salem Al Dhaheri, executive director of the School Operations Sector in ADEC, said that this project is being implemented within the framework of the Council's aim to provide the highest level of safety in school transportation, and create an overall secure environment for students in the UAE.
He highlighted that the smart services of the project include tracking systems on a smartphone application that inform parents about the bus location, and the pick-up and drop-off timings.
Mohammed Abdullah Al Jarman, director-general of Emirates Transport, added that this corporation seeks to contribute to the country's goal of developing its education systems and reflects the directives of the wise leadership to prioritise the overall safety of students.
As part of the initiative, Emirates Transport has installed advanced systems, including GPS tracking systems to locate the bus, NFC technology on students' cards, and smartphone applications for different beneficiaries such as parents, movement co-ordinators, drivers, and supervisors, Al Jarman added.
The Hafilaty app is available on Android and iOS. Parents can download it and login through their UAE ID number registered at the school, in order to receive daily notifications about the bus trips.