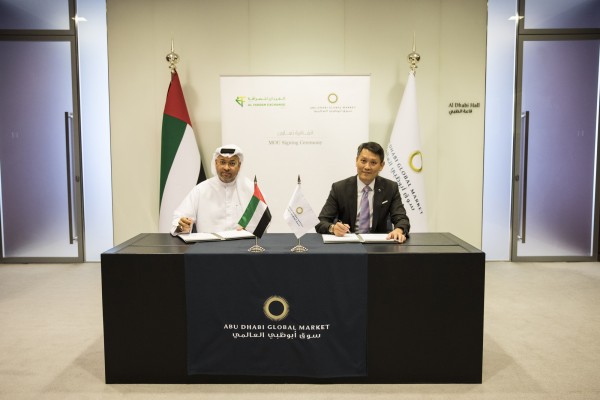 Abu Dhabi Global Market (ADGM) and Al Fardan Exchange have entered into a cooperation partnership to develop and support the FinTech ecosystem in the UAE.
The new partnership will enable ADGM and Al Fardan Exchange to collaborate on initiatives to promote and develop innovative FinTech solutions that focus on more efficient delivery for money services, as well as solutions that enhance the overall customer experience.
The memorandum of understanding was signed by Richard Teng, Chief Executive Officer of the Financial Services Regulatory Authority (FSRA) of ADGM, and Osama Al Rahma, CEO of Al Fardan Exchange.
Commenting on the signing of the MoU, Teng said, "We are pleased to welcome Al Fardan Exchange as a new partner in our efforts to enhance the FinTech ecosystem in Abu Dhabi. Home-grown players such as Al Fardan Exchange are vital stakeholders and contributors to the sustainable growth of the FinTech industry, adding to the vibrancy of the community. There is much to be done and we look forward to working closely with the Al Fardan Exchange team to expand the FinTech offerings and infrastructure in Abu Dhabi, the UAE and greater MENA region. "
The CEO of Al Fardan Exchange, said, "It is a great pleasure to be associated with ADGM and we are sure that this collaboration will be mutually beneficial for both organisations as well as the FinTech ecosystem in Abu Dhabi and the UAE. We always look for ways to add value to the payment industry at regional and global level and offer additional facilities to the communities."
ADGM has been extremely active of late in signing deals to incorporate FinTech into its future ecosystem. It partnered with Temenos after launching its Innovation Centre at the FinTech Abu Dhabi Summit, and signed an MoU with Abu Dhabi Islamic Bank to foster the emirate's FinTech prospects.