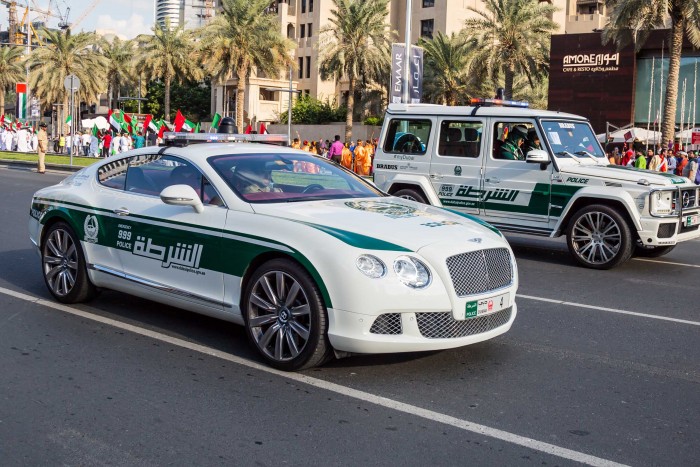 Dubai Police has successfully transformed 100 percent of its services and transactions to smart technologies and paperless transactions, Smart Dubai has announced, adding that there has been noticeable progress across all government bodies in embracing hi-tech solutions.
According to Dubai Police statistics for 2017, the most popular smart service with the general public was payment of traffic violation fines, followed by appealing traffic violations and reporting accidents.
Customers opted more often to pay their fines via smart applications, followed by payment through the website.
In total, smart transactions grew by 46 percent during 2017, when compared with 2016, while the total amounts collected through smart services grew by 25 percent.
Turnout rates were 64 percent for traffic services, 20 percent for criminal services and 15 percent for miscellaneous services.
This achievement adds to Smart Dubai's efforts to achieve the Smart Dubai 2021 Plan, which seeks to spearhead the emirate's smart transformation, as directed by the Vice President, Prime Minister and Ruler of Dubai, His Highness Sheikh Mohammed bin Rashid Al Maktoum.
It also aligns with the objectives of the "Paperless Government" initiative, launched by H.H. Sheikh Hamdan bin Mohammed bin Rashid Al Maktoum, Crown Prince of Dubai and Chairman of the Dubai Executive Council, which seeks to end all paper transactions in Dubai Government offices by 2021.
Dr. Aisha Bint Butti Bin Bishr, Director-General of the Smart Dubai Office (SDO), said, "We, at Smart Dubai, look forward to the year 2021, when we will be celebrating the final paper transaction in the Dubai Government. The main engine behind all of our plans and projects remains the wise words of His Highness Sheikh Mohammed bin Rashid, who said, 'The future starts today, not tomorrow.' With that in mind, we worked with various government institutions in Dubai to begin building a fully paperless government in time for the 2021 deadline."
"The Dubai Police are always ready and willing to cooperate with us in our ambitious projects and, for that reason, they are today the first Government body in Dubai to entirely forego paper transactions," Dr. Aisha continued. "Dubai Police have achieved unprecedented progress in implementing the Smart Dubai 2021 Plan, fully transferring all of their services and transactions to smart technology. This is a great achievement that saves customers' time and effort, all the while underlining the strength of the partnerships that Smart Dubai has forged with the public sector to transform the emirate into a fully-fledged future-ready smart city."
Major-General Abdullah Khalifa Al Marri, commander-in-chief of Dubai Police, said, "We worked to provide our customers with 100 percent paperless services through our smartphone applications and website, and ensure full customer satisfaction."
"Dubai Police have also been keen to implement the Smart Dubai 2021 Plan, launched by H.H. Sheikh Hamdan bin Mohammed bin Rashid Al Maktoum, to completely eliminate paper transactions in Dubai Government agencies by 2021," Maj-Gen Al Marri asserted, adding that Dubai Police General Command is also working to incorporate artificial intelligence in its services.
Last month, Dubai Police inked an MoU with Tecom Group to launch a trio of 'smart' police stations.
The Smart Dubai Plan 2021 marks the next stage of development in the leadership's vision to transform Dubai into a city that invests in technology to make its people the happiest in the world. The four-year plan is based on the infrastructure, legislation and applications that Smart Dubai has successfully rolled out over the past three years. The Plan also paves the way for the next level of smart transformation in the emirate, which aligns with the Dubai 10X initiative and the UAE Centennial 2071.