Abu Dhabi Global Market (ADGM) has partnered with the UAE's National Health Insurance Company – Daman, to seek opportunities for the growth of the InsurTech ecosystem in the UAE.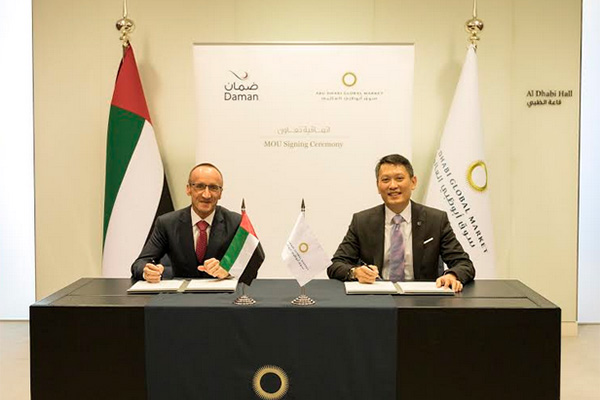 The agreement enables ADGM and Daman to collaborate closely on a range of technology-related initiatives that serve to support entrepreneurs, start-ups and technology firms who are active in the insurance-related FinTech space.
The Daman and ADGM teams will specifically explore and participate in joint innovation projects on the development and application of technologies related to insurance and insurance management.
The memorandum of understanding was signed by Dr Michael Bitzer, chief executive officer at Daman, and Richard Teng, chief executive officer of the Financial Services Regulatory Authority (FSRA) of ADGM.
"We are proud to support ADGM in creating a global FinTech hub here in Abu Dhabi. We believe that this partnership will support the programmes outlined in the Abu Dhabi Plan concerning the development of a financial services sector that support economic diversification and the promotion of entrepreneurship among SMEs," said Dr Blitzer. "With Daman's unique experience and capabilities, and ADGM's robust regulatory framework, there will be lots we can do to encourage and nurture new types of insurance solutions fit for the 21st century."
Teng added, "Based on an industry report, the technology spent in the global insurance industry is expected to reach $205 billion by 2019 – yet the state of InsurTech is still at a stage of infancy. We are pleased to partner with Daman to look at how we can both actively contribute towards the development and deployment of technology and innovative solutions in the insurance space."