The Department of Artificial Intelligence at Dubai Police has enabled the emirate's residents to pay transaction fees using Apple Pay at all service centres and the Smart Police Stations (SPS).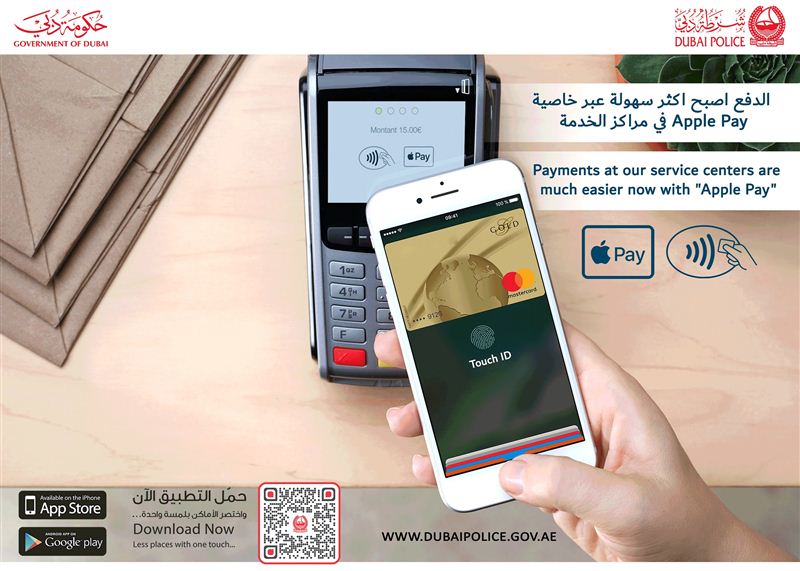 Brigadier Khalid Nasser Al Razzouqi, Director General of the Department of Artificial Intelligence at Dubai Police, said that residents can use the updated feature by tapping their iPhones either at police service centres or at smart police stations.
Apple Pay can be used by anyone with credit cards from any of the following six UAE banks: Mashreq, Emirates NBD, Emirates Islamic, RAK Bank, HSBC, or Standard Chartered.
Dubai Police opened its first smart station in City Walk recently, and is expected to open more stations at Media City, Dubai Design District (d3), and Dubai International Academic City.
Brigadier Al Razzouqi added that the new feature enables customers to shorten several steps in electronic payment, noting that the provision of electronic payment devices with credit cards (POS) in all customer service centres are supported with Apple Pay.
The initiative is part of efforts by Dubai Police to bring all services online to help Dubai become a Smart City where all services are paperless.