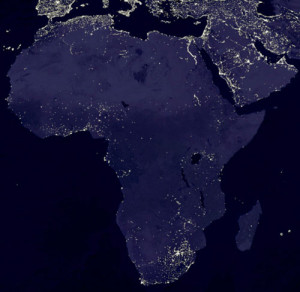 Africa's big telecom operators have won a court battle over reducing mobile termination rates, a South African ruling that may have a ripple effect in the region.
MTN and Vodacom last month sued the Independent Communications Authority of South Africa (ICASA) over the regulator's decision to reduce mobile termination rates in order to make calls cheaper for subscribers.
The two operators contended that the reduction would only favor small operators while chewing into big operators' profit margins in South Africa, Africa's second largest telecom market after Nigeria. The operators further claimed that ICASA did not follow mandated procedures in coming up with the new regulations.
South Africa High Court Judge Haseena Mayat ruled that the proposed rate reduction was "illegal and irregular" as claimed by the telcos.
However, the court said it has exercised its discretion in the public interest and will nonetheless allow the rules to be implemented by ICASA for six months, pending "review and revision by the regulator."
In Zambia, the Zambia Information and Communication Technology Authority (ZICTA), the country's telecom sector regulator, has also launched a service charter that calls for a reduction in termination rates in the country.
Operators in Africa warn that if further cuts in calling rates are permitted, massive job losses, deteriorating quality of service and loss of government revenue will be inevitable.
According to ICASA's proposed new rates, Vodacom and MTN would this year drop their mobile termination rates from the current R0.40 (US$0.04) to R0.20 a minute, followed by a drop to R0.15 next year.
The regulator intended the reduction to ease prices for customers of small operators, which are paying huge sums of money in interconnection fees to the larger operators. Interconnection deals are required for service providers to link equipment, networks and services so their customers can communicate across the networks of multiple providers.
Vodacom claims it will lose more than US$92 million over a one-year period under the new rate regime, and that would jeopardise its US$842 million infrastructure investment plan.
But the Congress of South African Trade Unions (COSATU) said it welcomed the court's ruling and urged MTN and Vodacom to immediately cut their interconnection fees.
"Mobile prices are cheaper in more than 30 African countries than they are in South Africa with prices in Mauritius, Kenya, Egypt and Namibia only a fraction of the price of even the lowest priced services in South Africa," said Patrick Graven, COSATU national spokesman.
Originally published on
Computerworld Zambia
.
Click here to read the original story.
Reprinted with permission from
IDG.net
. Story copyright 2018 International Data Group. All rights reserved.