Emerging technologies such as artificial intelligence and blockchain are going to redefine business models of insurance firms in the digital world, according to experts.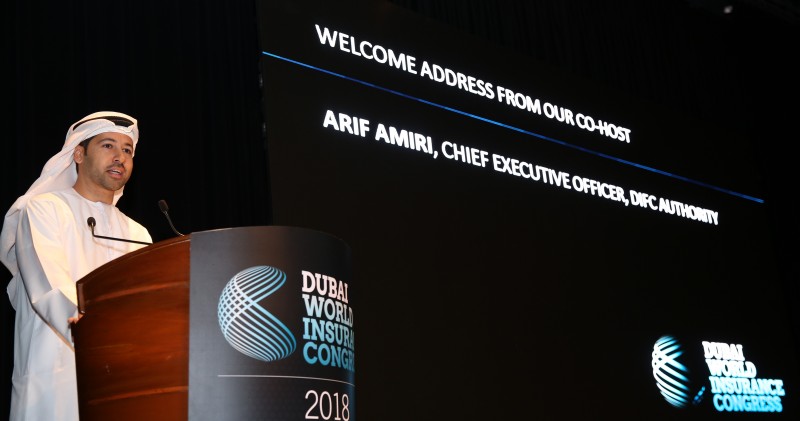 The remarks were made during the recently held Dubai World Insurance Congress (DWIC) under the theme "Emerging markets, emerging technologies, emerging customers".
The event brought together regional and global industry experts who discussed the risks and opportunities in the evolving insurance sector through topics such as artificial intelligence, the digital world and InsurTech.
Arif Amiri, CEO, DIFC Authority, said, "In the past decade, technological advances from artificial intelligence to blockchain have transformed business models in every sector and insurance is no exception."
The DWIC delved into embraced the future of the industry with insights from the sector's most established and innovative leaders. "DIFC's insurance community includes startups and disruptive entrepreneurs as well as world's leading firms, and DWIC is just one of the initiatives we already have underway to support the significant growth in this sector," said Amiri.
It also featured discussions on topics such as emerging markets, emerging technologies, emerging customers; new business models making insurance fit for the future; and accessing emerging market consumers through technologies such as artificial intelligence.
DWIC hosted panel discussions and workshops that addressed a number of issues, including artificial intelligence and its implications for the insurance industry, risk management in aerospace and the impact and opportunity of blockchain technology in the insurance sector.
As part of its commitment to supporting FinTech in the region, DIFC is introducing two new programmes this year focused on InsurTech and RegTech which will support startups specialising in finding technological solutions for insurance and regulatory companies.
The conference concluded with a startups live session, where five Dubai-based InsurTech startups presented and pitched their businesses: Adapt Ready, ChainThat, Turnkey IS, VIP RESCUE SAL and Vizru. This session reflected DIFC's commitment to discover and nurture the next generation of industry-leading companies.
DIFC has developed into a leading insurance and reinsurance hub, home to 98 insurance-related entities and more than 1,000 insurance-related staff. The GCC's insurance sector is expected to reach $62.1 billion by 2020 and set to grow at a compound annual growth rate of 18.7 percent between 2014 and 2020, emphasising the region's significance as a growth market for the industry.