Everyone has heard of WiFi – in fact, you're probably using it right now to read this article.
But LiFi, though not necessarily a brand new concept, is increasingly becoming a more mainstream technology – and has been a hot topic of conversation at Mobile World Congress this week.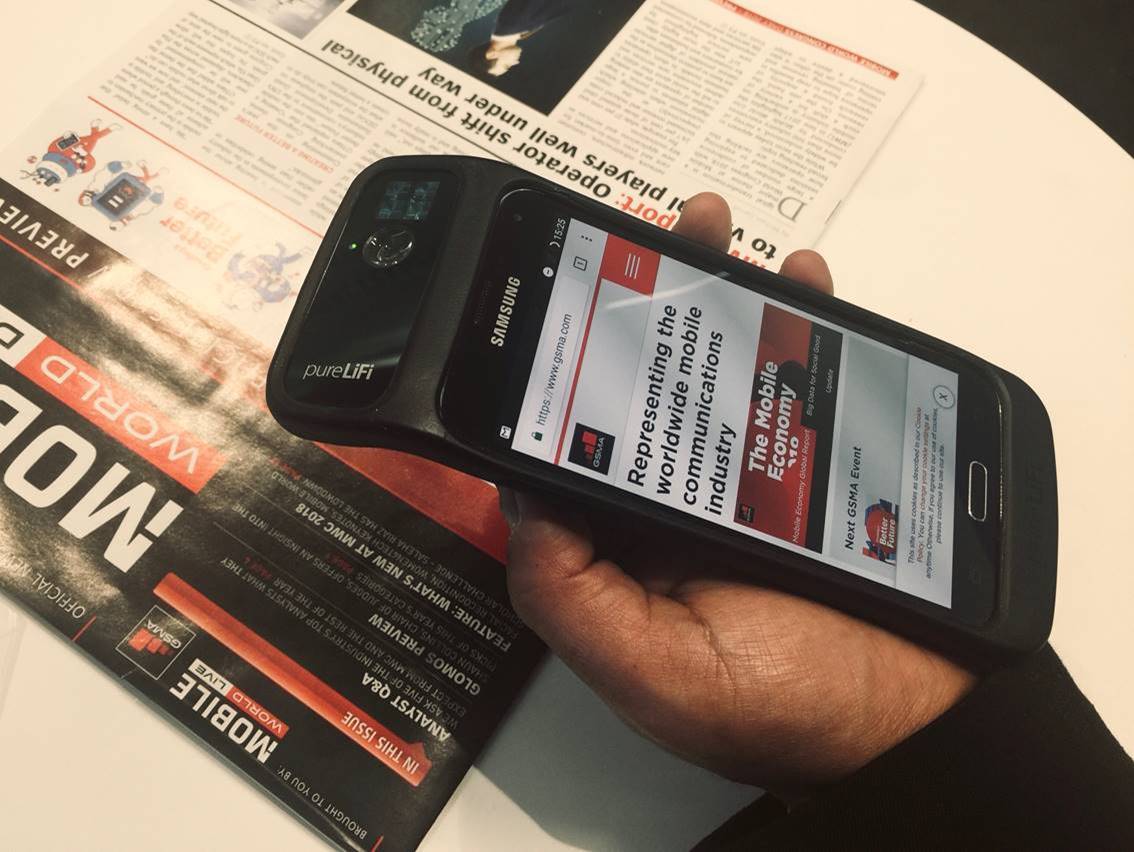 pureLiFi, a pioneer in LiFi technology, has big plans to transform the future of wireless networks using LiFi integrated devices. The progression pureLiFi has made in the miniaturisation of mobile LiFi technology means that it is now small enough to be integrated into many laptops, tablets and smart appliances.
At MWC 2018, the company is showcasing their LiFi-XC system, which has been integrated into an off the shelf commercial Dell laptop.
In addition, pureLiFi has created a LiFI enabled phone sleeve to operate with a Samsung Galaxy phone, and the firm then carried out the "world's first" mobile Skype call using a LiFi network at their stand in Hall 7.
"By adopting LiFi, users will be subjected to a much higher quality network, with a much better share of the bandwidth when comparing speeds to WiFi," said Mostafa Afgani, co-founder and CTO, pureLiFi. "With WiFi, you could have 15-20 users across a large area competing for bandwidth. But with LiFi, because each light only covers a very limited space – though each unit supports 8 users, suddenly you're only competing with three to four users."
The LiFi network also tops WiFi in terms of network security, according to Afgani. "You have to be physically present to intercept the data, which would make your hacker very visible," he joked.
With the number of connected devices expected to hit a huge 50 billion by 2020, according to Cisco, pureLiFi is hoping to capitalise on this by providing an alternative source of connectivity to meet the demand.
"There are plenty of opportunities for LiFi, and we believe that there are limitless applications for light fidelity," said Alistair Banham, CEO, pureLiFi.