The future of music and the future of technology combined in perfect harmony at Dubai World Trade Centre as the 2018 edition of The Internet of Things Expo (IoTX) made history.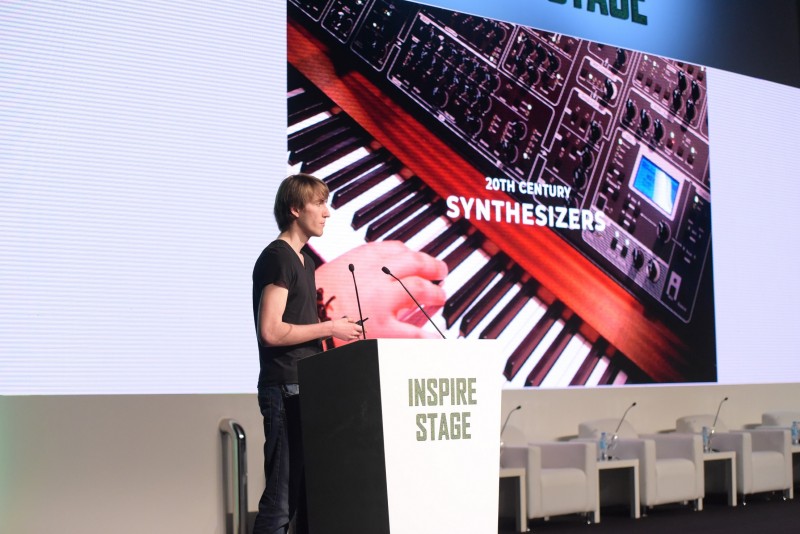 'Ode to Dubai' – the world's first AI-composed song dedicated to a city – was unveiled by Pierre Barreau, CEO of AIVA Technologies, and the brains behind the anthem.
A collaboration between the show organisers, DWTC and AIVA Technologies, a European AI music composition startup, 'Ode to Dubai' was created using Artificial Intelligence Virtual Artist (AIVA), which composes original classical scores for film, advertising and gaming soundtracks.
The ground-breaking song was composed based on the algorithms of 30,000 symphonic music scores from history's greatest composers including Mozart, Beethoven and Bach.
With his creation AIVA creator Barreau challenged the long-held notion that as music was understood to involve emotional expression it could only be composed by humans.
"Sheet music and notes themselves don't contain emotions; they're just a discrete representation of what a musician should play with their instrument," he said. "The emotions are actually created in our brains when we hear the music being performed, and it is our personal interpretation that associates the sound we hear to emotions and experiences. That is why two different persons hearing the same music might feel different things and that is why AI-composed music can make people feel something: because the emotions are not in the score. They are created in our brains."
Click the below link to play the world's first AI-composed song for a city: Ode to Dubai