Al Yah 3, the UAE's third communication satellite developed by Mubadala-owned Yahsat, was successfully launched setting a new milestone to the country's journey to space.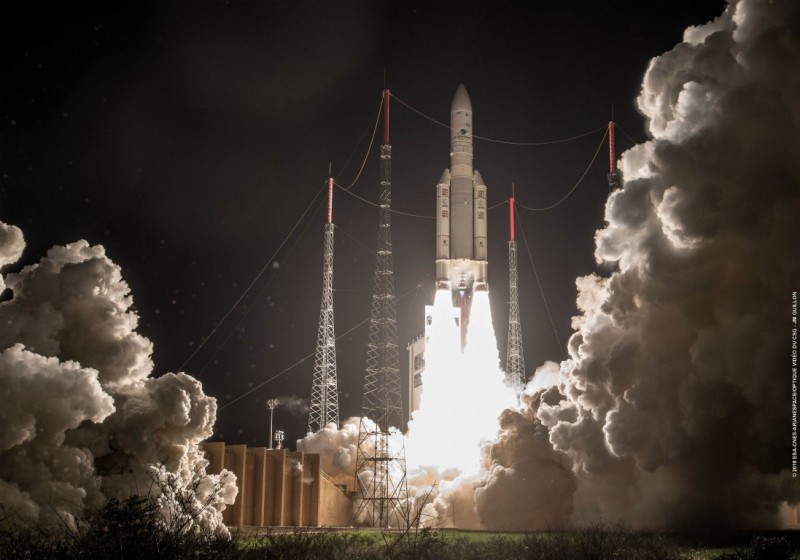 According to Ahmed Ali Al Shamsi, CEO, Thuraya Telecommunications Company, the launch of Al Yah 3 is a key milestone on the UAE's ambitious space programme.
UAE-based satellite operator, Yahsat, has confirmed the launch of Al Yah 3, the third satellite in the company's fleet. The launch is a key achievement in Yahsat's strategy to expand its Ka-band coverage across Africa and to establish a presence in Latin America.
The launch vehicle lifted from the Guiana Space Center in French Guiana carrying Al Yah 3 and European satellite SES-14.
Twenty minutes after the launch, European space agency Arianespace have reportedly lost contact with the rocket.
"We have had an anomaly on this launch. Indeed, we lost contact with the launcher a few seconds after ignition of the upper stage," said Arianespace's CEO Stephane Israel.
According to reports, the explanation for the anomaly has been put down to the rocket deviating from its planned flight trajectory.
Yahsat said its platform, Al Yah-3, had been "inserted into an orbit that differed from the flight plan".
Al Yah-3, built by Orbital ATK in the US, carries a conventional chemical propulsion system. And although this does not have the fuel efficiency of electric thrusters, Yahsat seems confident the spacecraft will eventually reach the desired position in the sky.
"We are pleased to know that the satellite is healthy, and that the necessary steps are being taken to ensure the original mission is fulfilled," Masood M Sharif Mahmood, CEO at Yahsat, said in a statement.
Al Yah 3 is Yasat's third satellite. It has already launched two communication satellites Al Yah 1 in 2011 and Al Yah 2 in 2012.