HomePod may be the first new Apple device since Apple Watch nearly three years ago, but for many of us, it's not the oh-my-god-I-need-to-have-it gadget we wanted it to be. Unless you're specifically looking for a way to play Apple Music in your house, you're probably on the fence about whether to buy one. If that's the case, here are 11 things you might want to consider before placing your order:
You'll need an iOS device running iOS 11.2.5
Before you consider buying a HomePod, you'll need to make sure you have the proper hardware:
iPhone 5s or later
iPad Pro (all models)
iPad (5th generation)
iPad Air or later
iPad mini 2 or later
iPod touch (6th generation)
If you're an Android user who loves Apple Music, you're out of luck unless you want to buy a $199 iPod touch with your HomePod.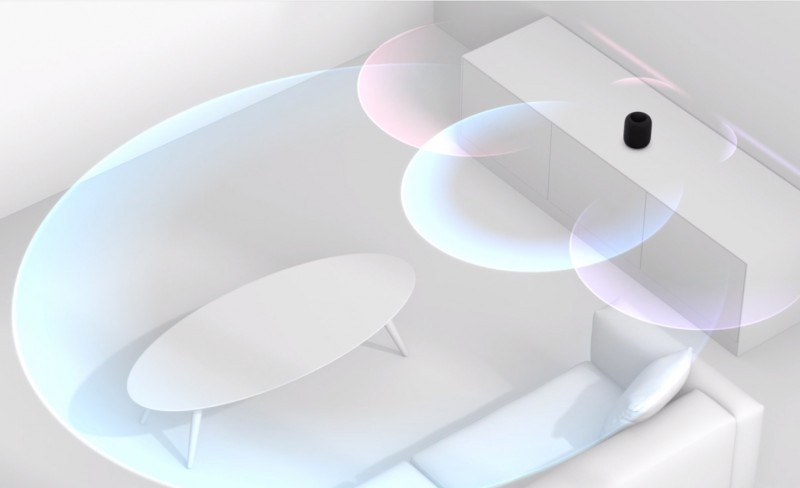 The coolest Siri features require an Apple Music subscription
Apple has touted HomePod as "the ultimate music authority," but there's a catch: You need an Apple Music subscription ($99 per year or $10 per month for an individual membership; $15 per month for a family membership) to get the most out of it. And it's not just for its boundless library either. Without an Apple Music subscription, you won't be able to control your music with Siri, personalise your music selections, or even ask it to play a specific song.
You can use it to play Spotify songs
While you won't get any of the voice control features baked into Apple Music, you can technically use your HomePod to play songs from Spotify, Amazon Music, or any other service. All you need to do is select HomePod as an AirPlay speaker from your phone or iPad as long as both devices are on the same Wi-Fi network (sadly, it won't work as a Bluetooth speaker). Whether that's worth $349 is up to you, however.
Messages and notes are tied to main user
When you set up HomePod, like any other Apple device, you'll be asked to enter your iCloud address. Choose wisely, because this is the main account that the HomePod will be hooked up to. That means any messages you send, notes you take, or reminders you set will be tied to this account, not to mention the main Apple Music subscription. Since HomePod is a household device, there might be some heavy discussions over which person is deemed the "head" of HomePod.
HomePod has touch controls
HomePod's top screen isn't just a fancy way to see Siri in action, it's also a way to control the HomePod itself. If you don't want to talk to it every time you want to raise the volume or change tracks, here are the ways you can physically control it:
Tap: Play/Pause
Double-tap: Next track
Triple-tap: Previous track
Tap or hold plus: Volume up
Tap or hold minus: Volume down
Touch and hold: Summon Siri
Privacy is a major selling point
An unsung feature of Apple's HomePod is privacy, especially for people who are leery of letting always-on Wi-Fi-connected microphones into their homes. Like Google Home and Amazon Echo, Apple promises that HomePod only starts listening after you wake it with, "Hey Siri," but privacy on HomePod goes beyond that. For one, your conversations are encrypted, and they're also anonymous, meaning that anything that gets sent to Apple's servers for processing won't be tied to an iCloud account. That's not the case with Google Home or Amazon Echo.
Additionally, if the main user whose iCloud account is tied to HomePod isn't home (or rather, isn't connected to the home Wi-Fi network), HomePod won't deliver personal notifications, so texts and reminders won't be shared with other people in your home.
HomePod can't distinguish between voices
On our phones, Apple identifies specific waveforms to recognise your voice and keep other people from accidentally summoning Siri. That's not the case with HomePod. Anyone in your home will be able to activate HomePod by saying, "Hey Siri" to get answers to general knowledge questions, news, sports scores, and even stream music from their own phones to HomePod. But if you're worried about your messages being read whenever your friends come to visit, out next fact will ease your mind.
You can stop Siri from listening
While there's technically not a mute button on the top of HomePod, you will be able to stop Siri from activating whenever it hears its wake phrase. Users will be able to turn off Siri on HomePod by saying, "Hey Siri, Stop listening." Then you'll only need to tap and hold the top screen to turn it back on again.
HomePod is super power efficient
Even though it's technically always on, HomePod uses very little power when it's plugged into an outlet. When not in use, it draws an average of 1.71W when connected to a standard 115V outlet. Equally impressive is the 8.74W of power it consumes when playing music. That's less than a standard LED light bulb, which typically draws around 9.5W.
Siri on HomePod will defer to your iPhone
When you ask Siri a question and your phone is within earshot, HomePod won't respond. According to Digital Trends, which got a brief hands-on demonstration of the device, "The assistant is smart enough to know when you're calling for it when your phone is in your hand, and the HomePod will not answer."
HomePod doesn't do calendar notifications
One of the best uses for an Amazon Echo or Google Home is the daily briefing, where it will provide a brief overview of your day's appointments. It seems unlikely that HomePod will be able do that since Apple hasn't given it access to the iCloud Calendar notifications. That's likely due to privacy reasons and could change in the future, but for now you'll still need to use your phone to check your appointments.