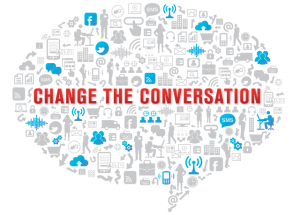 Alcatel-Lucent Enterprise, a division of Alcatel-Lucent, will have an increased presence at Gulfcomms 2011, as part of GITEX 2011, the Middle East's largest international telecommunications forum that connects world class ICT vendors with senior decision makers from October 9 -13, 2011 in Dubai.
At GITEX, Alcatel-Lucent Enterprise will continue to focus on its theme of "Change the Conversation". The scope of the theme is to change the conversation across partners, customers and employees, the company said.
Alain Penel, VP for Middle East & Africa at Alcatel-Lucent Enterprise, said, "The explosive growth in the use of social media, mobile devices, smart phones and video is changing how we share information. At Alcatel-Lucent Enterprise, we envision dynamic enterprises are those that are capable of incorporating the features and benefits of today's consumer's conversation into its conversation. This vision is supported by our OpenTouch platform that drives collaborative conversations."
One of the key highlights will be the live demonstration of the beta "WeTalk" translating telephone  being developed by Bell Labs. The device, not yet in production, has been demonstrated at Alcatel-Lucent's Dynamic Enterprise road show globally. In addition, visitors will be introduced to Open Touch Business Edition including Blackberry seamless transfer and iPad 'Blast Dialing', Video & Visual Collaboration with life size Digital Signage linked to Whiteboard; Genesys Mobile Performance Management Solution with iPad2 demo among others. There will also be a special presentation area where Alcatel-Lucent will share its Interactive Whiteboard Solution with MyTeamwork and Windows tablet demo.
In addition to its communications solutions, Alcatel-Lucent Enterprise will exhibit and share the latest data centre solution, it was reported.
The company's presence at Gitex will be headed by its Chief Marketing Officer, Nicolas De Kouchkovsky, who will be meeting customers and discussing solutions that will help enterprises in the region to maximise their return on ICT investment. He will also be a panellist at the Gitex Cloud Confex, participating in the discussion: 'Cloud Enabled Outsourcing – New Ideas For Governance and Management' on October 10th, the company said.
The Alcatel-Lucent Enterprise stand will be located in Zabeel Hall – E30.