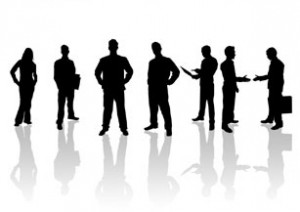 NEC Corporation will once again be present at GITEX Technology Week, scheduled to run between October 9-13, 2011, and will showcase its wide spectrum of business solutions for SMB and Enterprise markets at its new and larger stand Z-D10 in Gulfcomms. NEC will also be joined by its security solutions division this year, the company said.
In addition to Gulfcomms, NEC will present its advanced display solutions at the inaugural Infocomm Middle East & Africa as well, also part of GITEX 2011. NEC is expanding its distribution network across the region in each of these solution areas and is seeking to meet potential new business partners at the show.
This year at GITEX, NEC said that it will demonstrate its latest communications solutions. NEC also added that the focus will be on the latest voice, data and video technologies over converged networks, using desktop and mobile endpoints for real-time collaborative working, combined with the latest messaging, presence management and contact centre applications. In the area of IT solutions for business and enterprise communications, NEC will be showing fault tolerant and scalable enterprise servers, storage solutions, security solutions and displays.
Frits Neyndorff, VP of NEC Unified Solutions for Middle-East & Africa, said, "2010 and 2011 (so far) have been very productive years for us and we are adamant to further expand our presence in the region. Our presence at Gitex will allow us to explore these possibilities and continue conversations with existing and potential partners to determine growth areas. Having such a rich breadth and depth of products and solutions on show supports our strong message to our partners and customers in the region."
Annick Reyngoudt, senior marketing manager EMEA for NEC IT Platform Solutions (NEC ITPS), added, "As a company we have evolved in terms of technology and product offerings. We are now expanding our channel partnerships to include those that are a part of our new focus and to develop their business with ours. As always, we will continue working closely with our existing partners as we seek promising opportunities in new market segments and partners to tap into these vertical business sectors."
NEC security solutions will be highlighting modular security solutions that integrate multi-biometric identification, video surveillance and facial recognition technology, the company said. NEC will also share details of its vehicle license plate matching system that confirms authorised access against a registered database.
"As a leading supplier of professional display solutions to the AV industry, Infocom ME is an excellent opportunity for us to launch a new range of these solutions," said Ian Gobey, GM Middle East & Africa, NEC Display Solutions Europe. "NEC Display Solutions' investment in Infocom is just one element of the regional investment plan for our NEC business unit that includes expansion of our local office and training facilities in the UAE."
NEC will display a new range of products that include new high output projectors, LED Video Wall solutions and next generation LED LCD large format displays, NEC representatives concluded.
NEC is available at stand No. Z-D10, Zabeel Hall  (Unified Solutions, ITPS & Security Solutions) and stand C8-20, Hall 8 (Display Solutions)