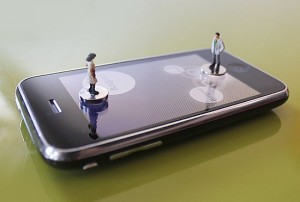 Gemalto, a provider of solutions to make digital interactions secure and easy, announced that it will be exhibiting at Gitex at the Zabeel Hall, booth ZL-F1.
"We live in an increasing connected society and Gitex being dedicated to IT and new technologies, digital security will necessarily be one of the main themes of the show this year. Gemalto being a leader in this field, we will naturally be exhibiting at Gitex to showcase our latest solutions and devices to secure digital connections in the area" said Pierre Servettaz, director of Gemalto Middle East.
With high Internet and mobile phone penetration in Middle East, the digital boom is having an increasing impact on the way people, in the area and all over the world are living their lives, the way they travel, they shop, they communicate. Yet fear of fraud, identity theft and other concerns are holding people back from making the most of what the digital revolution has to offer.
According to Servettaz, Gemalto meets those growing demands for security aby working closely with Middle Eastern mobile operators, banks, enterprises and government agencies, to provide personal mobile services, identity protection, payment security solutions, authenticated online services, access to cloud computing, modern transportation, eHealthcare, eGovernment services among others.
"Gemalto will, at Gitex, be demonstrating all aspects of its core businesses, raising awareness on the wide portfolio of security solutions we provide to secure all aspects of our digital society" he added. These include electronic passports and identity cards, authentication devices for protection online, smart and contactless banking cards, as well as subscriber identification modules (SIM) and universal integrated circuit cards (UICC) in mobile phones.
"Middle East is an important market for Gemalto with increasing business growth and customers' references in the area each year. With offices in UAE, Oman, Turkey and production facilities in Egypt, we have this year strengthened our presence in the area with the opening of a new office in Saudi Arabia," Servettaz concluded.