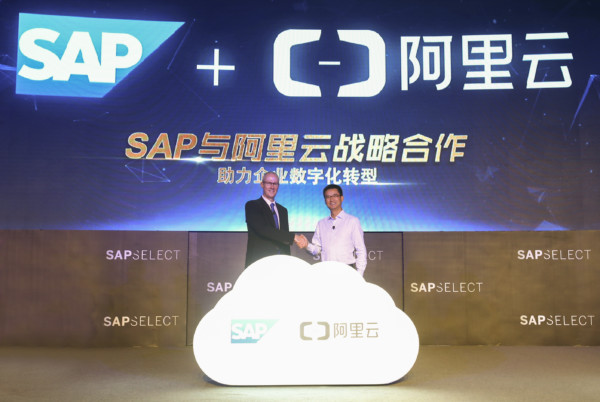 Alibaba Cloud and SAP China have recently announced plans to make three SAP cloud-based solutions available to China customers by the end of this year. These cloud-based solutions are SAP Hybris Cloud for Customer, SAP HANA Cloud Platform and SAP Business ByDesign. "Cloud computing has become the new infrastructure for businesses around the world," said Simon Hu, President, Alibaba Cloud. "Through in-depth collaboration, Alibaba Cloud and SAP will join hands to bring more world-class cloud products with highly reliable and strong capabilities to companies in different industries."
According to both companies, the move aims to deliver more comprehensive cloud products and services to Chinese enterprises and help them drive digital transformation. The announcement was made at the SAP Select held in Beijing.
"The cloud business is a key part of SAP's digital framework and one of the driving forces behind our rapid business growth in China." said Mark Gibbs, SAP Global Senior Vice President and President, SAP Greater China. "The three cloud-based solutions that we are about to launch with Alibaba Cloud will further expand SAP's cloud footprint in China, and meet the needs of more Chinese enterprises. It will help Chinese companies to effectively embrace the opportunities brought by digital transformation."
The three SAP cloud products that will land with Alibaba Cloud by the end of the year include:
SAP Hybris Cloud for Customer: A cloud-basedSaaS CRM solution that integrates marketing, sales, commerce, customer service and social CRM. It also provide predictive insights to enable better customer management.
SAP HANA Cloud Platform: An open platform-as-a-service that provides in-memory database and application services.
SAP Business ByDesign: Complete and integrated cloud suite for medium-sized enterprises that can run an entire company from a single solution that supports a wide range of business scenarios, and enables enterprises to allocate resources and respond to requests in the moment by maximising IT simplification and optimizing integration of business processes.