China's SenseTime Group has reportedly raised $600 million from Alibaba Group Holding Ltd. and other investors at a valuation of more than $3 billion, becoming the world's most valuable artificial intelligence startup, Bloomberg reported.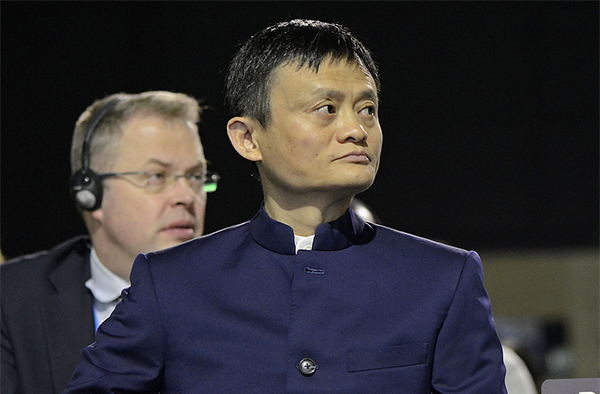 The capital injection will provide important impetus to the buildout of SenseTime's AI platform, advancing the company's technological innovation and opening up new business opportunities, according to reports.
SenseTime provides facial-recognition technology that can be used for things like bank card verification and counts state-owned telecommunications giant China Mobile, phone maker Huawei and U.S. chipmaker Nvidia among its clients.
The company said it closed a Series C round in recent months in which Singaporean state investment firm Temasek Holdings Pte and retailer Suning.com Co. also participated. SenseTime didn't outline individual investments, but Alibaba was said to have sought the biggest stake in the three-year-old startup.
SenseTime has partnered with Honda on autonomous driving and Qualcomm on algorithms and smart technology. Qualcomm has also backed SenseTime in a funding round last year, although the size of the investment has not been disclosed.
SenseTime said it will use the raised capital to expand its AI platform, advance its technological innovation and open up new business opportunities.
Li Xu, SenseTime Co-founder and Chief Executive Officer, said, "SenseTime has established an AI ecosystem anchored with robust research, deep industry collaboration, and diverse partnerships. Our Round C funding will maximise these advantages by accelerating the development of a global footprint with a larger ecosystem incorporating both domestic and overseas partners. The funding will also help us widen the scope for more industrial application of AI, thus increasing the value of SenseTime's global ecosystem."
Alibaba, the e-commerce giant that's also the country's biggest cloud service provider, could help with its enormous infrastructure needs.
SenseTime plans to build at least five supercomputers in top-tier cities over the coming year to drive Viper and other services, according to Bloomberg. As envisioned, it streams thousands of live feeds into a single system that're automatically processed and tagged, via devices from office face-scanners to ATMs and traffic cameras (so long as the resolution is high enough). The ultimate goal is to juggle 100,000 feeds simultaneously.