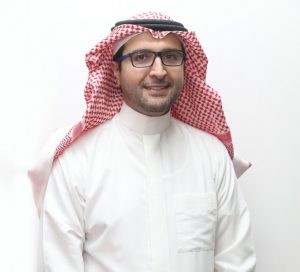 AlJammaz Distribution has unveiled a cloud platform, which enables channel partners to discover, purchase and manage cloud services via a custom branded marketplace at ease of click.
Offering cloud services like Infrastructure-as-a-Service (IaaS), Software-as-a-Service (SasS) and Platform-as-a-Service (PaaS) are more than technology delivery paradigms—they're drivers of business transformation, said the company.years, the cloud
According to the distributor, as the world becomes more digitally connected, and cloud replaces the main stream IT, resellers and service providers have the opportunity to lead this transformation and embrace cloud.
"To lead the market, service providers and channel partners need to transform to becoming Cloud Services Brokers. We are excited to announce Aljammaz cloud platform, to help our partner community to start transformation towards cloud journey from today."
The company believes that with its experience and key cloud resources, it can help reseller community to create a lasting competitive advantage with its cloud offerings.
Asim AlJammaz, CEO, AlJammaz Distribution, said, "We will help our partners adopt cloud to transform IT, scale and streamline operations and create new cloud-based businesses opportunities to deliver cloud services to their existing customers and attract a new customer base. Aljammaz cloud offers the enabling technology that can be the key to open the door to net new business."
Launched at GITEX 2017, Aljammaz cloud will be providing an extensive range of cloud solutions to help channel partners transform into the next decade of digital, cloud and automation landscapes.
"Our platform will create a cohesive digital ecosystem transforming resellers' business by enhancing their cloud experience and capability to discover, purchase and manage cloud services via their own branded marketplace, as they need for and on behalf of end-users," he added. "We believe in supporting our partner community to embrace cloud and start the digital distribution business, manage their customer levels, product availability and provisioning of top selling cloud applications within the cloud marketplace that are tightly integrated with Aljammaz cloud.
He added that partners can now also consolidate their own catalogue services by the vendor of their choice with the Aljammaz cloud platform service manager API.