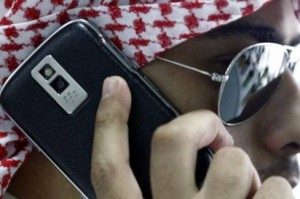 Allied Telesis, a provider of secure IP/Ethernet network solutions and an industry leader in the deployment of converged triple-play networks, has forged a strategic new partnership with Trans Telecoms, in a move to support Saudi Arabia's rapidly developing telecommunications industry, the company said.
The partnership follows recent government announcements that the country's ICT sector is set to attract more than SAR 50 billion worth of investments by 2015, according to reports.
Trans Telecoms will act as lead system integrator of Allied Telesis IP/Ethernet network solutions within the telecommunications, healthcare, education and construction industries and will specialise in offering high reliability network solutions tailored to the needs of the Saudi Arabian and Gulf markets, the company added.
According to the company, the new alliance also supports the government's move to adopt and implement green technologies, complementing the country's commitment to protect the global environment and promote conservation of biodiversity.
"Saudi Arabia's telecommunications segment is currently showing great potential following the government's move to invest heavily in improving infrastructure to bring affordable internet connectivity to everyone. Trans Telecoms' new partnership with Allied Telesis gives it the ability of installing and managing truly world-class network solutions for businesses and telecommunication service providers in Saudi Arabia. The two businesses will work closely to provide high-specification telecom solutions using their combined technical expertise, well developed knowledge of the local market and sheer professionalism," said Saeed al Srari, CEO, Trans Telecoms.
The companies said that with particularly affordable installation and easy management, the Allied Telesis network solutions portfolio includes industry-leading media gateways that allow voice, video and data services to be delivered to the home and business. Allied Telesis's high-end chassis-based platforms is reported to provide network operators and service providers with significant infrastructure advantages such as fully integrated green energy features and advanced redundancy to increase network reliability and up-time.
Trans Telecom also expects that its alliance with Allied Telesis will help Saudi Arabian telecom operators address the 'Last Mile' challenge by offering well-proven alternatives to the more traditional network suppliers, the company said.
"This strategic alliance with Trans Telecoms creates a new supplier of significant capacity and technical resource. It will open key opportunities for both companies and help Allied Telesis mark a stronger market presence in Saudi Arabia." said Francesco Stramezzi, EMENA director at Allied Telesis. "The partnership comes at a strategically important time, the country's telecommunications industry is expected to grow rapidly and I expect Allied Telesis' 25 year global track record to be well regarded in this informed market. Aligning ourselves with knowledgeable and respected partners, like Trans Telecoms, demonstrates our commitment to deliver more effective end-to-end network solutions to Saudi Arabia's telecommunications-based businesses," added Stramezzi.
According to the two companies, the agreement between the two companies will initially cover Saudi Arabia with the possibility of developing specialised services for other countries across the region in the long term.
Under the terms of the partnership, Allied Telesis will provide Trans Telecoms with key training, financial, marketing and logistical support to implement its broad range of solutions across various Fixed and Mobile Telecom providers, ISP's, enterprises and government entities, they said.