Amazon, on Friday, has announced plans to purchase US-based upscale grocery chain Whole Foods for a staggering amount of $13.7 billion.
According to reports, the acquisition is a reflection of Amazon's into a bigger player in food and beverages. After the Internet giant failed in its efforts to make a major dent in selling groceries online.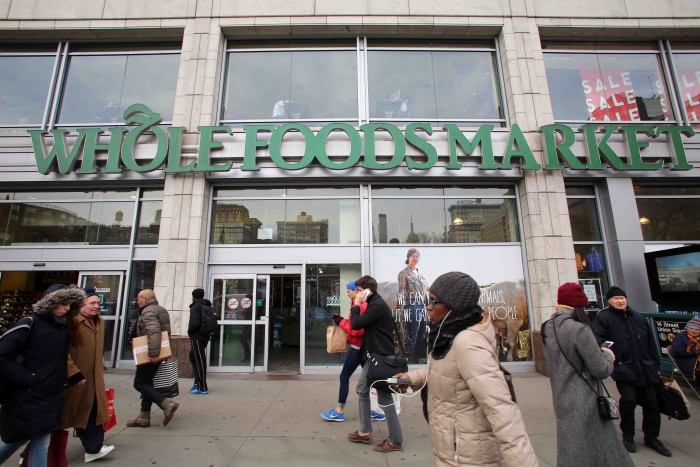 Shares of dozens of supermarkets, food producers, payment processors and shopping malls collectively lost at least $35 billion in US market value on Friday as the news reverberated across financial markets, said a Reuters report.
The grocery chain includes more than 460 stores in the United States, Canada and Britain with sales of $16 billion in the last fiscal year. The addition of Whole Foods raises Amazon's physical presence to a new level.
According to analysts, consumers would greatly benefit from this deal, citing that 80 million Amazon Prime subscribers might find it very convenient to order food as well as films.
However, some cited that Amazon's acquisition of Whole Foods could likely pose many challenges as it moves from being an online retailer into a brick-and-mortar food retailer.
Amazon, started in Seattle in 1994 by Bezos, a former hedge fund manager, has grown into the world's biggest diversified online retailer. Over the years, it has expanded from a book seller into a merchant of nearly all consumer products, as well as producing videos.