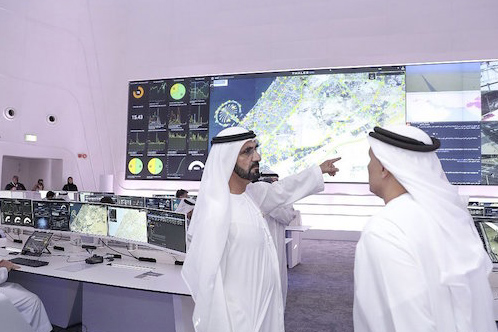 The United Arab Emirates has ranked 35th globally and 1st for Arab countries in the tenth annual Global Innovation Index, an indicator of the innovation performance of 127 countries.
The UAE ranked an impressive 13th for online government services, 23rd for ICT and ICT access, 25th for ICT use, and 32nd for e-participation.
The Index's indicators for success include political environment, education, infrastructure and business sophistication.
The results were officially announced on 15th June at the UN headquarters in Geneva, and offer encouragement following regulatory and legislative changes .t in support of innovation and move forward in providing the necessary elements to sustain growth.
Reem bint Ibrahim Al Hashemi, Minister of State for International Cooperation and Chairperson of the Federal Competitiveness and Statistics Authority, said, "Thanks to the wisdom and guidance of our leaders, the authority's team, in cooperation with the concerned government entities has succeeded in working strategically to improve the UAE's performance in this year's Global Innovation Index, and in consolidating the UAE's strengths as a key player in the global innovation system," she said. "The fostering of a culture of innovation is the result of the successful exchange of knowledge and experience and the implementation of the best international practices."
The business sophistication pillar, where UAE ranked 25th globally, remained high in the 2017 edition of the GII due to the Knowledge Absorption sub-pillar in which the nation advanced by 43 ranks. The UAE moved up from the 89th rank to 66th in high-tech imports as a percentage of total trade.
Foreign direct investment inflow constituted 2.7 percent of total GDP from a level of 2.5 percent last year. The UAE also ranked 10th globally in research talent in business enterprise with a score of 61 percent.
The Global Innovation Index is one of several key indices under the UAE National Agenda's 'Competitive Knowledge-based Economy' pillar. It is overseen by the Ministry of Economy in cooperation with several entities, the most prominent of which are the Ministry of Education, the Federal Competitiveness and Statistics Authority, the Central Bank, the Ministry of Human Resources and Emiratisation, the Ministry of Finance, the Securities and Commodities Authority, and the Telecommunications Regulatory Authority.