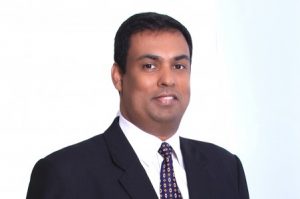 Finesse through its partner Primechain Technologies, a global blockchain company, has launched Primechain-Contract, a blockchain solution for Contract Lifecycle Management (CLM) – storage, tracking, searching, and reporting in the Middle East.
Organisations and government agencies sign hundreds of contracts with their vendors, partners, customers and employees. Contracts have huge legal and financial implications and hence it is essential for all companies to have a robust paper-less contract management system. Paper-based contracts suffer from several inherent problems including the need for physical storage space, high costs and inconvenience of transportation. Paper-based contracts are also prone to damage due to heat, dust, water and other factors. Authentication and verification of the contents of paper-based contracts is challenging – signatures can be forged, unauthorised pages can be inserted into large signed documents, hand-written documents may contain illegible handwriting and so on.
According to the company, Primechain-Contract is expected to help solve these challenges for customers.
Shinam Arora, CEO, Primechain Technologies, said, "Conventional digital signatures require additional tools, and require purchase of digital signature certificates. Moreover, revoking a conventional digital signature certificate invalidates all previously signed documents.
"In Primechain-Contract, the contracts are stored in a permissioned blockchain to ensure provable immutability and data integrity. Additionally, strong encryption is used to ensure confidentiality. The solution also features automated alerts and notifications, interactive dashboards, rich meta-data, and automated processes for signing of standard documents by thousands of users."
Ajay Alex, head, BFSI Practice, Finesse, said, "Primechain-Contract can reduce regulatory risks for organisations, enable senior management to take better decisions, automate workflows and streamline vendor management."
He added that, it can enable organisations to improve the eDiscovery process, instantly disseminate updated policies and procedures and allow key personnel to access contracts anywhere, anytime using mobile devices
Finesse powered Primechain-Contract is available in cloud-hosted as well as on-premise version for regional customers.