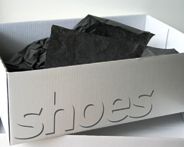 US federal agents found more than US$150,000 in cash when they searched the house of Apple manager Paul Devine earlier this month.
"He had over $150,000 stored in shoe boxes," US Department of Justice Attorney Michelle Kane said in court, as she argued with a defence lawyer over the possible terms of Devine's release. Devine had a further $20,000 worth of foreign currency in his possession, she said, arguing that it was possible that the Apple executive might have other hidden sources of cash. "We have identified a significant number of accounts overseas and a significant amount of money," Kane said.
Devine was charged with taking kickbacks from Apple suppliers.
Now, the Apple global supply manager must transfer the unknown amount of cash held in foreign bank accounts into the US and post it plus $600,000 in bail before he can be released. US Magistrate Judge Howard Lloyd also believes Devine would pose too much of a flight risk to be released before the funds from his foreign accounts have been moved into the US.
Prosecutors say that Devine shared confidential information on Apple products such as the iPod and iPhone in exchange for cash kickbacks. He allegedly provided suppliers with projected sales figures, data on how much it cost Apple to produce the products, and pricing bids from supply chain competitors.
Devine has pleaded not guilty to the charges last week, but is also facing a civil suit from Apple. He must also allow authorities to inspect two safety deposit boxes he holds. and both he and his wife must surrender their passports to the court.