Apple has announced a collaboration with Cisco to help businesses that primarily use products from both companies get the best out of their cybersecurity insurance premiums.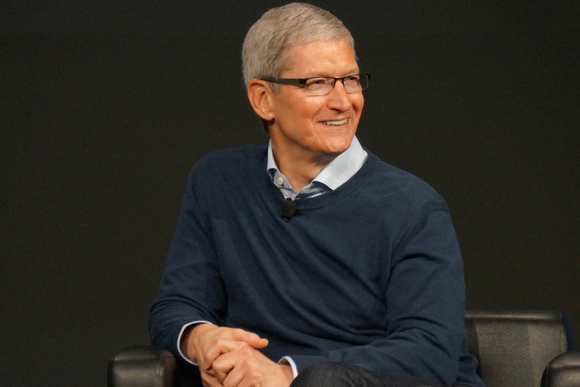 The announcement was made by the iPhone-maker's CEO Tim Cook who shared a stage with Cisco CEO Chuck Robbins at a Cisco event in Las Vegas.
Cook said the combination of gear from the two companies was more secure than the use of competing technology, such as the Android mobile operating system made by Alphabet Inc's Google.
A report by Reuters has quoted Cook as saying, "The thinking we share here is that if your enterprise or company is using Cisco and Apple, the combination of these should make that (cyber-security) insurance cost significantly less. This is something we're going to spend some energy on. You should reap that benefit."
In a blog post, Cisco had previously given a few details about the effort, saying the two companies were "collaborating with insurance industry heavyweights" to offer more robust policies to its customers."
The company highlighted that they aim to create the very best app and voice experience for iPhone and iPad on corporate networks. "Now, we're adding security to help our customers become the most connected, collaborative, and secure businesses in the world. Today, we are thrilled to share the latest innovation that we are currently developing: the Cisco Security Connector app for iPhone and iPad in the enterprise," it said.
Further discussing the collaboration, the two CEOs highlighted several other joint efforts with Apple. They highlighted the roll out a new security app for iPhones meant to protect against phishing attacks – an email with a malicious link sent under the guise of being legitimate.
According to Cook, Apple and Cisco were making Apple devices, especially via iOS 11, safer from hackers. "The hacking community aren't hackers anymore, they are sophisticated enterprises," he said. In response, the two companies have done things like blocking "these phishing emails that all of us are getting everyday."