Apple has recently announced a long awaited update to its MacBook Pro laptops at an event in San Francisco.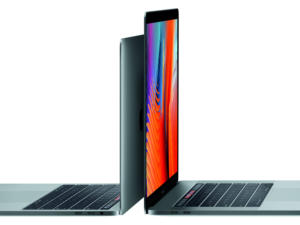 The laptops, both 13-inch and 15-inch, feature USB-C ports and a Retina display, multi-touch 'Touch Bar', a strip display that replaces the escape, function keys and power keys of a regular QWERTY keyboard.
That bar also houses a Touch ID sensor, meaning the MacBook Pro is the third Apple product after the iPhone and iPad to include the technology.
It is also the first time a MacBook Pro will not include standard USB ports, with both models featuring four USB-C ports. This means the MacBook Air is now the only Apple laptop with standard USB ports.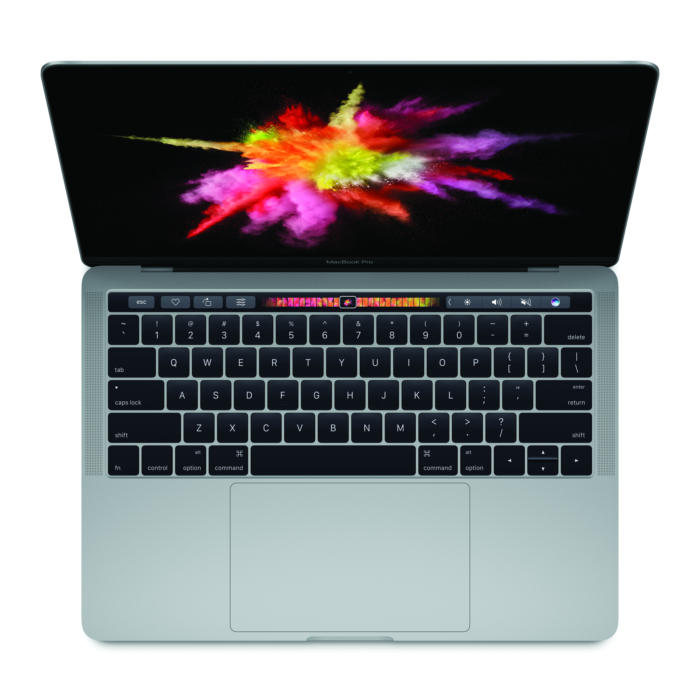 There is a headphone jack. The set-up mirrors the existing 12-inch MacBook, which has one USB-C and one headphone jack as its only ports. The new MacBook Pro no longer features MagSafe charging, an SD card slot or Thunderbolt port.
Much like the 12-inch MacBook, the MacBook Pro now has butterfly mechanism keys, allowing for less travel and a thinner chassis. Apple claims they are second generation keys, supposedly improving the typing experience from the 12in MacBook range.
Both models will be available in Silver and Space Grey and ship with macOS Sierra.
The 13-inch model is 14.9mm thin, 17 percent thinner than the previous generation, and 23 percent less in volume – weighing half a pound less than the last generation, at three pounds which is 1.36kg. The device comes with either a Core i5 or i7 depending on your preference, with Intel Iris graphics and Superfast SSD storage.
Meanwhile, the 15-inch model is 15.5mm thin and is 20 percent less in volume than the last generation. It weighs only 1.81kg, which is very light for a 15-inch laptop. Apple has also brought a larger Force Touch trackpad to this version. It is also equipped with an Intel Core i7 with sixth generation quad core processor.

The addition of the metal Apple logo on the casing means the iconic light-up Apple logo is no longer included on the MacBook Pro range. The 13-inch MacBook Air is now the last MacBook to have a light-up logo.
Apple also announced a version of the MacBook Pro without a Touch Bar that has traditional function keys and just 2 USB-C ports which is designed to replace the 13in MacBook Air in the line-up.