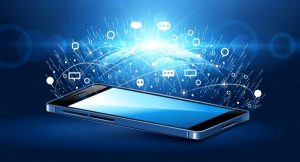 Mobile value-added services (VAS) player in the MENA region and Emerging Markets, ArpuPlus, is looking to expand its presence in the region with its application-to-person (A2P) services. A subsidiary of A15, an entrepreneurial company with interests in digital products and technology brands, ArpuPlus, specialises in mobile content and entertainment, connectivity, and marketing.
Medhat Karam, CEO, ArpuPlus, said, "The gradual shift towards online and mobile technology has opened up infinite opportunities for A2P technology, with a recent study indicating that A2P SMS revenues will touch $50 billion by 2018. The scope is relatively high in the GCC where governments are rapidly transitioning towards 'smart' governance. We have extensive knowledge of the market as well as rules and regulations for SMS business with 12 local offices across the MENA region. We are looking to further consolidate our presence in the region by adding value to our partners' mobile operator base and offering them high-quality SMS-based services."
According to the company, it continues to position itself as a leader in in-house developed mobile marketing platforms, including for application-to-person (A2P), Short Messaging Service (SMS), and Interactive Voice Response (IVR). Its solutions are used by many services sectors, including financial services, stock market, airline/travel, education, hospitality, automobiles, retail, recruitment companies, real estate firms, gym and health clubs, and social media, among others. ArpuPlus is one of the few Connectivity Aggregators that act as a one-stop shop for Bulk A2P, 2 factor Authentication (2FA), two-way short codes, and SMS Filtering and Fraud Management Systems.
"A2P SMS has witnessed a robust year-on-year growth in the last few years, offering lucrative revenue options to enterprising operators who are embracing the service to foray into the new Enterprising Applications market. According to the latest studies, mobile messaging and the A2P communications business will touch $70 billion by 2020 and exceed person-to-person (P2P) messaging revenues. We are upbeat that the MENA region will observe a similar growth and ArpuPlus is geared up to play a driving role in this development through its technologically advanced A2P SMS," said Sherif Nessim, Messaging Director, ArpuPlus.
With more than 13 years in the business of value-added services for the mobile market, the firm enables customers to avail of its services to order food, book tickets, pay bills, interact with government entities, and receive communication from their favourite brands.