Dubai, UAE, 29 September 2021: Delivering emergency care is an integral part of the health sector and related systems are using technology to increase efficiency and provide faster access to treatment. With quality of emergency care being vital for driving positive patient outcomes and fast emerging capabilities in care orchestration, a more integrated system is critical to serve future needs in an evolving healthcare ecosystem. Arthur D. Little (ADL), the leading management consultancy firm with the longest-standing presence in the Middle East region, highlights this view in their latest report entitled Building the next generation of emergency care systems: Ensuring health systems have the right building blocks to develop effective emergency care systems for the future. The report sheds light on notable emergency care use cases and best practices, providing industry players with recommendations for building such a system while highlighting key enablers.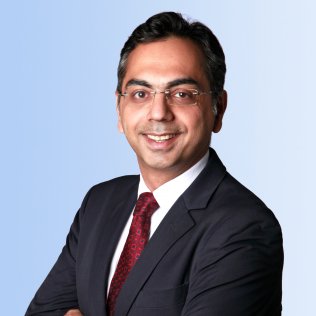 "Around the world, we continue to see technology's potential come to fruition in healthcare as patients and professionals benefit from reimagined processes and practices", said Vikas Kharbanda, Partner and Lead of the Healthcare and Life Sciences Practice, Arthur D. Little Middle East. "Yet despite recent progression, further reform is required where emergency care is concerned. This is emphasised through projections indicating two million emergency cases annually in due course, a scenario that will transpire in light of the UAE's economic resurgence from the ongoing pandemic and its attractiveness as a place to live and do business. Although there are many valuable medical capabilities within current systems, there is also a certain degree of fragmentation and a lack of coordination and accountability. Demands for efficiency and outcomes will only increase into the future, and the coming period is an opportunity to rectify these vulnerabilities early and ensure long-term sustainability".
Over the last two decades alone, the Middle East has experienced epidemics and outbreaks – such as SARS, Ebola, MERS, and COVID-19 – that have become increasingly global in terms of impact. In addition, the diversity in Dubai's population, along with a high number of visitors, further increases the burden on the wider emergency system. Already, Dubai welcomes over 15 million international tourists, equaling close to 4.8 visitors per resident – the highest statistic worldwide. Moreover, the number of injuries is 50% higher than the EU and US average, while the impact of Dubai Expo 2020 is still to come. The expected influx of tourist and visitors will increase the likelihood of emergency scenarios, putting a further strain on current healthcare resources. In the longer term, this scenario is inevitable should the 
emergency care system not be enhanced. By 2025, forecasts indicate that Dubai is likely to see over two million emergency cases annually, a statistic that equates to more than 5,500 emergency department visits per day nationwide.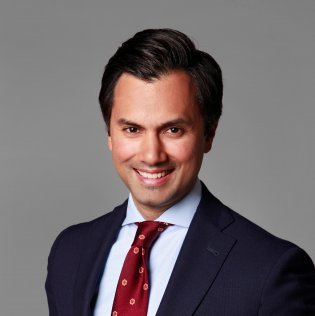 "To sufficiently deal with events today while preparing for those in the future, the case for change is even more urgent. The sustained increase in demand for healthcare services as a whole means the system must continue evolving and improving in order to provide equitable, timely, and quality emergency care. Fast-tracking innovation, automation, digitalisation, and data analytics will be necessary to keep pace with the accelerating rate of changes in emergency care delivery", said Samir Imran, Principal, Healthcare and Life Sciences practice, Arthur D. Little Middle East.
With urgent treatment, crisis management, and life-threatening cases falling under the emergency care remit, several emerging insights and innovations are currently transforming ecosystems and the wider landscape. These include empowering bystanders, treating ambulances as first emergency rooms, using AI for dispatch support, and integrating systems across the emergency care chain – all of which are reshaping key emergency care building blocks, including in the Middle East.
Recent years have witnessed the Dubai Health Authority (DHA) provide next-generation smart systems and expand the Emergency and Trauma Centre at Rashid Hospital. The Salama Project linked DHA's electronic medical records system with ambulances from the Dubai Corporation for Ambulance Service. DHA – which has illustrated the local emergency care market's future growth having estimated an additional 140 emergency beds will be required by 2025 and 210 by the decade's conclusion – also launched an application for stroke and myocardial infarction diagnosis, facilitating faster communication between paramedics and hospitals. Such use cases are sure to provide inspiration for further advancements in due course, with Dubai's reemergence as a tourism and economic hub following notable investments creating a valuable opportunity to ensure residents and international visitors have access to emergency care aligned with the highest global standards. Similarly, successful emergency care advancement projects have also been recorded in Saudi Arabia. The Saudi Red Crescent Authority launched the 'Asefni' application to receive distress messages from residents via smartphones, with the required services directed to them immediately afterward.
Building the next generation of emergency care systems: Ensuring health systems have the right building blocks to develop effective emergency care systems for the future elaborates on key considerations before building a futuristic emergency system. The viewpoint explores current system maturity, patient care structure, bystander capabilities, and emergency department distribution, as well as resources requirements and legal regulations. Furthermore, readers are given a valuable blueprint for driving the implementation of new emergency care systems, an action that will support the fundamental National Agenda pillar of world-class healthcare provision.
"Supportive leadership, stakeholder coordination, emerging technologies' adoption, and performance monitoring are some of the simultaneous priorities that involved players must deliver on when building new emergency care systems", concluded Vikas Kharbanda. "In doing so, they will oversee successful development projects and lay the foundations for accessible, world-class care in the decades ahead".
A full copy of the report can be found here.