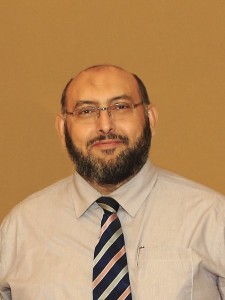 Aruba Networks has unveiled its Mobility-Defined Networks, a new architecture that aims to enable IT departments in the Middle East to build an 'all-wireless workplace' designed to enhance #GenMobile productivity and job satisfaction.
Aruba launched a survey report last month that showed the emergence of a new breed of employees dubbed #GenMobile, defined by its preference for mobility and need for 'always on' connectivity, that is changing the workplace as we know it, and has released the architecture off the back of it.
Aruba also introduced five new software innovations that deliver IT granular visibility, performance optimisations and security automation to support the networking needs of mobile employees.
Ammar Enaya , Regional Director, Aruba Networks Middle East & Turkey, said, "As part of our global study, we unveiled some interesting findings in the UAE and Saudi including the fact that a very high percentage of respondents (75% and 65%) prefer Wi-Fi over 4G, 3G or wired connections. This is understandable considering the high cost of data packages in the region.  To be a leader in today's competitive business environment and to retain and attract #GenMobile employees, enterprises in the Middle East need to create a truly all-wireless workplace where Wi-Fi is pervasive, guest and BYOD security are automated, office appliances are mobile-device friendly, and communications applications on mobile devices simply work better."
As a part of Aruba Mobility-Defined Networks, Aruba is delivering:
1)    Mobility Firewall
Aruba's Mobility Firewall uses deep packet inspection (DPI) to set granular role-based policies, and bandwidth contracts for more than 1,500 mobile applications, even when they are encrypted.
2) Interactive Unified Communications Dashboard
IT administrators can point-and-click to retrieve historical metrics and visualise real-time call quality by location, thereby eliminating manual investigations for UC failures. Combined with the Wi-Fi controls for applications, IT admins now have the tools to cut the cord on the desk phone and wirelessly deliver communications application to #GenMobile users.
3) ClearPass Exchange and Technology Partners
IT administrators can leverage a set of common language application programming interfaces (APIs) and data feeds that allow ClearPass to automate workflows with third-party IT and business systems from Aruba partners like IBM, AirWatch and MobileIron. For example, a network policy violation will prompt ClearPass to trigger a push notification to the device in question through the Mobile Device Management (MDM) system. ClearPass integrates with the helpdesk systems to then automatically generate a ticket notifying security teams.
4) Auto Sign-On
Enabled by ClearPass and ArubaOS, it uses a workplace's Wi-Fi login to automatically authenticate an employee into Single Sign-On (SSO) enabled applications, like SalesForce.com. Aruba Auto Sign-On can be integrated with existing SSO identity providers, like Okta or Ping.
5) AirGroup, now for DLNA and UPnP™
AirGroup, enabled by ClearPass and ArubaOS, allows #GenMobile to wirelessly share screens and stream media with Apple and Digital Living Network Alliance (DLNA) and Universal Plug and Play (UPnP) devices. Only Aruba AirGroup optimizes for Wi-Fi performance and limits the view of available devices based on the employee's role, location and time of day.