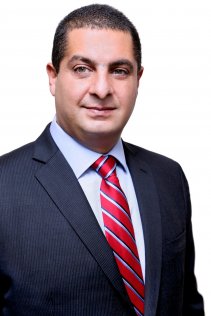 AMD has rolled out the Ryzen Loyalty Program (RLP) app for partners in the Middle East region. The loyalty program offers cash rebates to partners buying from official distributors.
Once registered on the app, the Ryzen Loyalty Program will help partners to collect points on AMD product purchases which they will then be able to redeem at their selected preferred distributor, to claim cash rebates.
The Ryzen Loyalty Program (RLP) app offers Sales Tracking where partners will be empowered to track AMD sales per country and gain in-country customer visibility. It offers Price Visibility where partners will be able to close the gap on prices by gaining visibility of price wars in the 'grey market' and online market space.
Christian Assaf, Sales Manager – MENA Component Channel, AMD, said, "At AMD, we continue to bring the latest and most exciting products to the Middle East, through our vibrant channel network. Together with ASBIS, our regional distributor, we are excited to see that Ryzen Loyalty Program is receiving great interest from our partners in the Middle East. Our partners have been an integral part of our success in the region and this loyalty app is designed to help channel partners grow their business with us and claim significant cash rebates on their sales."
The RLP app received 113 registrations, with 43 partners approved when it was initially introduced earlier this quarter in October in the Egypt and Lebanon markets. Currently, 157 partners have signed up for the program and cash rebates of USD 23,000 have been earned by partners in the Middle East, said a statement from the company. The app is being rolled out in the GCC and North Africa markets of UAE, KSA, Kuwait, Iraq, Jordan and Algeria.

Paul Anlin, Product Line Sales Manager, ASBIS Middle East, said, "We're moving into a world that's dominated by innovation, transformation, artificial intelligence and 4k gaming. While the industry has been trying to perfect itself, its users' habits are changing in the blink of an eye. We believe that with the award-winning AMD products, partners will offer a high level of avenues to grow their business at fast pace. The Ryzen Loyalty Program initiative is a great platform for resellers, which would further enable our partners in the region to grow their businesses. The business that knows how to strengthen and facilitate their customers, know how to accelerate path to success and outshine the competition."