French technology consulting firm Atos offered to buy Gemalto for $5.06 billion on Monday to boost its cybersecurity services as states and big corporations seek to cope with a growing number of attacks on the Internet worldwide, says a Reuters report.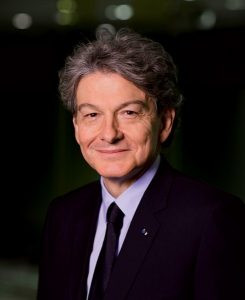 The bid comes as Gemalto, the world's largest maker of chips found in mobile phones and credit cards, is under pressure after posting four profit warnings in a year and having missed a chance to strengthen its security business through a large acquisition.
The combination would strengthen Atos in the burgeoning so-called Internet of Things (IoT) sector of internet-connected machinery and household devices able to collect and exchange data using embedded sensors and European payment services on top of digital security, it said.
Atos said it delivered an offer to Gemalto's board on Nov. 28.
Shortly after issuing the formal offer, Atos Chief Executive Thierry Breton said he had already received the backing of Gemalto's biggest shareholder, France's state-owned investment bank Bpifrance.
"I've met the main shareholders and Bpi in particular," Breton said in a call with reporters following the announcement of the unsolicited bid for Gemalto.
"Bpi is not only favorable to this operation of European consolidation, but it also authorised me to tell you about it," he added.
Bpifrance holds 8.51 percent of Gemalto's shares, according to the group's last annual report. Gemalto and Bpifrance were not immediately reachable by Reuters for comment.