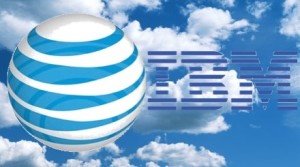 AT&T and IBM have announced they've sealed a partnership to provide security services for a range of enterprises with plans to unite AT&T Secure Gateway Solutions with IBM's threat-monitoring services.
Latha Maripuri, director, IBM security services, told the RSA Conference that  North America is envisioned as the first geo-location where the joint AT&T/IBM threat-monitoring service will be offered, with some customers, whom she didn't name, now piloting it. The blended service will not be based exclusively on IBM gear, she pointed out.
"Large hotels, retailers, medical centres and others can have thousands of locations around the world and customer and employee data needs to be protected," said .
Many of these locations, apart from a central headquarters, may use network security such as firewalls, intrusion-prevention systems and other types of protections. But management can be problematic because such organisations may lack security staff directly on site, Maripuri said.
Originally published on
Network World (US)
.
Click here to read the original story.
Reprinted with permission from
IDG.net
. Story copyright 2018 International Data Group. All rights reserved.