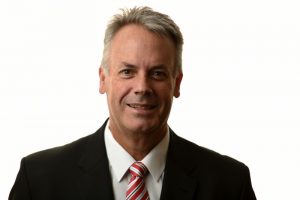 Attivo Networks has announced a strategic partnership with Networks Unlimited, a value-added distributor in Africa. The partnership aims to extend comprehensive next-generation deception-based cybersecurity defence to customers across the South and Sub-Saharan region, said both firms.
This agreement with Networks Unlimited makes it possible for customers operating in the South and Sub-Saharan region to fortify their security defences to immediately detect, quarantine and remediate cyber threats by gaining easy access to Attivo Networks' line of deception-based tools for actionable defence.
Through its strong partner network, Networks Unlimited said it is committed to delivering total customer satisfaction through fast and efficient product and service delivery, easy support access, prompt dispatching of relevant information and optimised distribution operations. With Attivo Networks as part of its portfolio, Networks Unlimited will provide its customers the opportunity to leverage the best breed of deception technology as an additional layer of security to its critical infrastructure.
"As a value-added distributor, it is our core responsibility to offer advanced solutions that effectively address the length and breadth of our customers' ever-evolving security concerns," said Anton Jacobsz, managing director, Networks Unlimited. "Deception technology is a unique and modern approach that solves the problems organisations are facing in the current cyber climate. These platforms offer the capability to exercise deception-based detection throughout every layer of the network stack, enabling efficient detection for every threat vector. Utlising high-interaction decoys and lures and deception solutions effectively deceives attackers into revealing themselves, thereby closing the detection deficit."
"Attivo Networks continues to spearhead groundbreaking deception technology advancements that restore offensive advantage back into the hands of the security team in an organisation," said Ray Kafity, vice president, Middle East, Turkey and Africa, Attivo Networks. "With the onset of widespread use of internet-enabled devices, it is time for each and every organisation to completely reset and redefine their security posture by embracing technologies and solutions that act as an offensive measure to gain the upper hand against the modern-day human attacker. Hence, we are extremely glad to partner with Networks Unlimited and expand our deployments in South and Sub-Saharan Africa to help organisations efficiently deceive and captivate the most sophisticated of attackers."
Attivo Networks has recently signed a strategic partnership and technology integration with Help AG, an information security services and solutions provider in the Middle East.