The Department of Computer Science and Engineering (CSE) at the American University of Sharjah (AUS) recently held an exciting new initiative for students across the country to assist their learning in the dynamic field of CSE.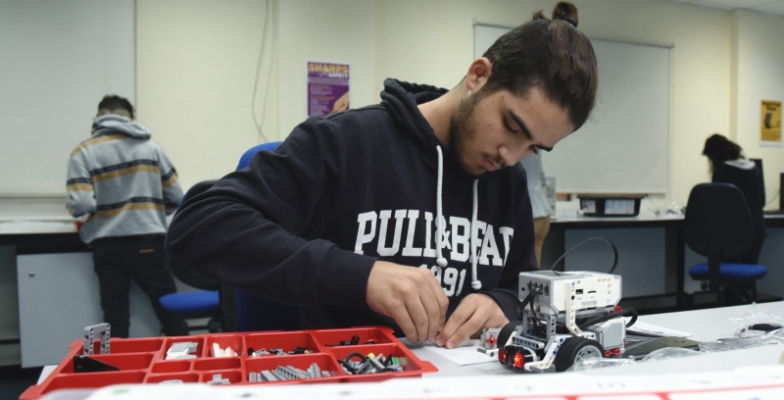 The AUS High School Computing Camp introduced students from grade 10 – 12 to various aspects of engineering design and innovation. Participating high school students in the five-day camp came from schools that are part of the Sharakah programme, a partnership between AUS and select high schools across the country.
This new initiative focused on a wide variety of topics ranging from web development, robotics, smart homes, IoT, mobile apps, programming, cybersecurity and more. The aim was to serve students in building their technical and soft skills through presentations, problem solving, teamwork, communication skills, and time management with the help and guidance of instructors from CSE. A competition was also held to conclude the camp.
During the five-day camp, students were introduced to various concepts covering a wide spectrum of computing as they were introduced to the basics of electric and digital systems and worked on building their first simple digital circuits. The camp also allowed them to focus on building simple Android apps and developing basic HTML webpages. They were introduced to the concept of robotics and worked on building their own robots to perform autonomous tasks such as Sumo Fighting Robots. Lastly, students were also introduced to one of the hottest topics in computing today: the Internet of Things (IoT), and were taught to use their basic knowledge in developing a smart home web-based controller.
The successful camp is another step in the university's focus on engaging with and promoting research and STEM subjects within the larger community.
"The AUS High School Computing Camp introduced high school students to different areas of CSE, and the goal was to give students an insight into how this profession impacts the world and how they could be a part of it," said Dr Fadi Aloul, Professor and Head of the Department of CSE, and organiser of the computing camp. "The camp was a great way for students to spend their winter break and invest their minds dealing with and learning from beneficial ideas that serve an essential purpose."