Virgin Mobile UAE brand, recently launched by Emirates Integrated Telecommunications Company (EITC), has partnered with regional ride-hailing firm Careem to ensure SIM delivery and home activation to its customers across the country in under thirty minutes.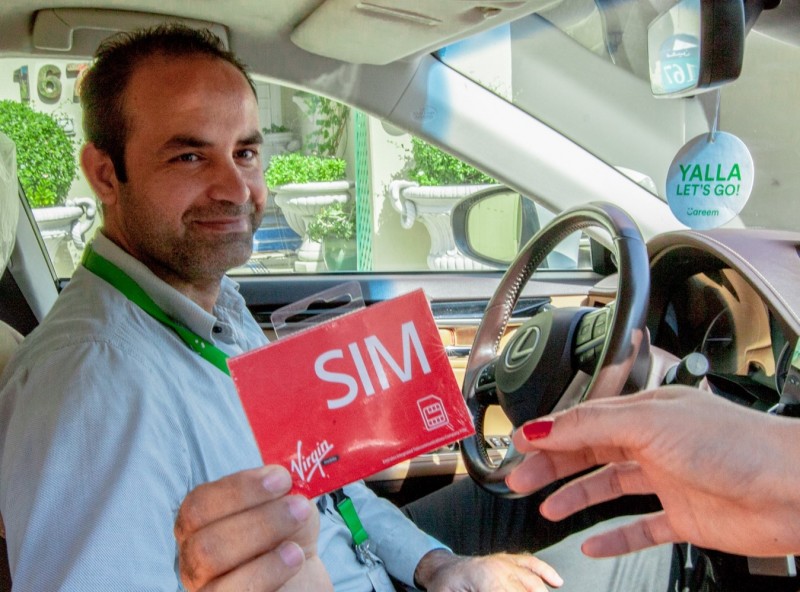 Through the integration of the Careem and Virgin Mobile UAE Apps, customers requesting Virgin Mobile's SIM delivery service can currently get their Virgin Mobile SIM delivered to within 60 minutes from one of Careem's 5,000 active Captains operating across the UAE.
The two companies aim to leverage Careem's precise location analytics and expansive presence in key areas to provide an integrated service to ensure rapid and efficient delivery across the UAE.
Karim Benkirane, managing director, Virgin Mobile UAE, said, "In today's on-demand society, we are constantly looking for ways to improve our service, and we will continue to streamline our delivery service with Careem with the goal to eventually be able to deliver a SIM card faster than getting a pizza delivered. Careem have proven to be a strong partner, capable of providing excellent logistical support, driver distribution and technical integration, allowing us to fulfil our promise of delivery with one hour."
He also highlighted that as another key disruptor in the UAE market, with a record of exceptional customer service and innovative solutions. "Careem was the obvious choice for Virgin Mobile when looking for delivery partners, and they share our ambition to offer the fastest delivery service in the UAE," he said.
Using the Virgin Mobile UAE app, customers can track their data and minute usage in real time, search and choose their favorite mobile number, set up monthly spend limits and much more. The subscription-based model means that there is no need for a contract, giving customers the flexibility to decide how they want to communicate with family and friends without being constrained by specific time bound terms and conditions.