McAfee has announced the completion of its previously announced acquisition of Skyhigh Networks. With the close of this deal, Skyhigh Networks becomes part of the McAfee Cloud Security Business Unit.
Skyhigh is said to be an ideal complement to McAfee's strategy – one focused on building and optimising mission-critical cybersecurity environments for the future. Skyhigh Networks pioneered the cloud access security broker (CASB) market segment that analysts describe as one of the fastest growing areas of information security investments of the last five years. With this technology, McAfee claims it can now offer a cloud portfolio that addresses the three primary challenges of managing multi-cloud environments—visibility into networks, workloads and data, advanced threat protection and pervasive data protection.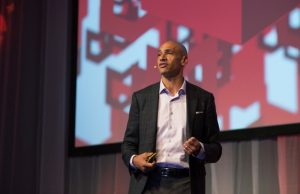 "Today's announcement marks a new milestone for the future of our company," said Chris Young, chief executive officer, McAfee. "With two industry leaders coming together under one company, we will make cybersecurity an enabler to the transformative power of our digital age. We are focused on securing customers from their devices to the cloud, giving customers access to market-leading capabilities in the architectural control points that matter most."
According to McAfee's 2017 cloud adoption and security report, Building Trust in a Cloudy Sky, 93% of organisations use some form of cloud services. McAfee cloud security solutions provide visibility, advanced threat protection, and data protection controls across all clouds to secure network traffic, workloads, and data. The multi-cloud security management of Skyhigh Security Cloud (Skyhigh), McAfee Cloud Workload Security (McAfee CWS) and McAfee Virtual Network Security Platform (McAfee vNSP) allows administrators to identify and secure critical cloud resources.