SoftBank's humanoid robot, named Pepper, has been appointed as the first robot to serve in the Princess Sumaya University for Technology (PSUT) in Jordan, it was announced on Thursday.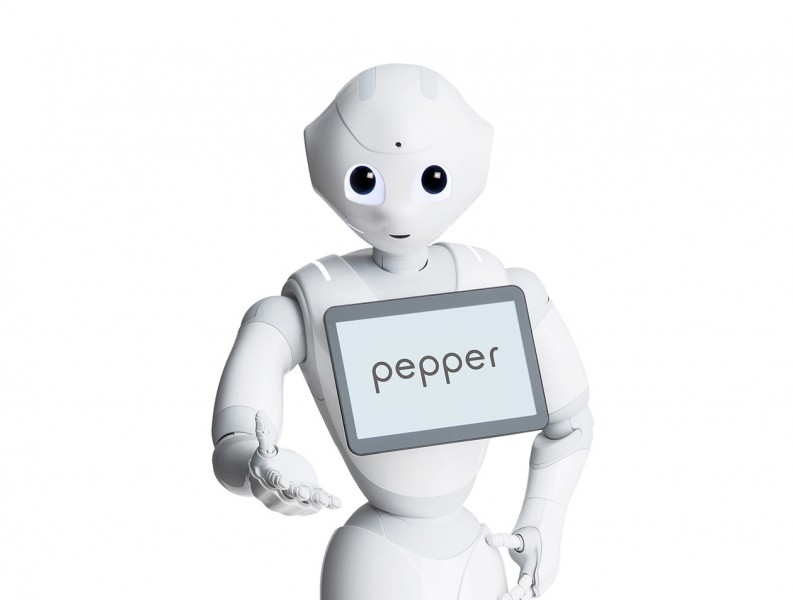 Mashhoor Al Refair, president of the PSUT, said the robot was delivered to the as a result of friendy relations between Jordan and Japan, and efforts made by the Chairman of the Board of Trustees at PSUT HRH Princess Sumaya.
The robot is the "first of its kind" in Jordan and is considered the first "intelligent robot in human form", Rifai said during a ceremony on Thursday. He added that PSUT students, under the supervision of their professors, managed to programme Pepper and its languages.
Rifai pointed out that Pepper was "appointed as an employee at the university", and became "part of the university family".
"The robot is an active member in scientific research and in the training of students on its manufacturing and development," he said.
PSUT students will develop an Arabic version of the robot's programming to be presented to Jordanian students with the aim of encouraging them to enter this scientific specialty, the Jordan news agency Petra reported.
Pepper is the world's "first robot designed to live with humans." It can recognise faces and objects around it, and is also "the first robot capable of recognising and distinguishing the emotions of humans, and thus changing its behaviour and interactions", Petra said.
For his part, Sanad Bushnaq – an expert in advanced technology and semiconductors, who seeks to utilise his expertise to promote collaboration between Japan and the Middle East – who attended the ceremony, stressed that "Jordanian talents can match the Japanese if the right environment is offered, and the existence of this robot in Jordan is a proof."
Earlier this year, Pepper was made available to hire as a Buddhist priest for funerals in Japan.