Wearing a mask during this pandemic has become a must. However, by doing so it has also created a problem because we can no longer unlock our phones with facial recognition with our masks on. Fortunately, if you have a Huawei phone such as the 5G flagship HUAWEI Mate 40 Pro you can use your fingerprint to access the handset. With dual biometric identification, your Huawei phone can recognise you through either 3D facial recognition or fingerprint sensing, which improves privacy protection.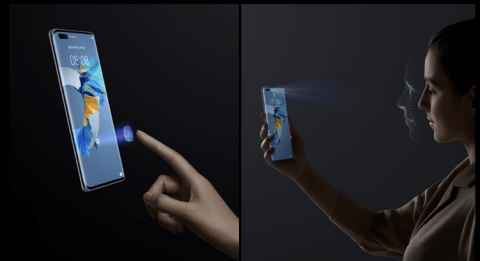 Fingerprint sensing is a technology we are all familiar with. The in-screen fingerprint sensing solution, also called invisible fingerprint technology, places the fingerprint sensor behind the screen. The in-screen fingerprint sensor can recognise you without your touch. This is a mainstream technology used in borderless phones today.
3D facial recognition has huge advantages for security. It captures the depth of different parts of your face, draws a 3D image with image processing algorithms, and compares it with the image saved in the phone. Huawei's flagship phones, such as the HUAWEI Mate 40 Pro, use the advanced Time of Flight (ToF) facial recognition technology. It measures distance by sending a signal and timing how long it takes to be reflected back to the sensor. The ToF 3D sensor is more compact and demonstrates the excellence of Huawei phones' features.
As a leader in mobile phone innovations, Huawei supports both 3D facial recognition and in-screen fingerprint sensing for security. The encryption, verification, and storage of 3D facial recognition information and fingerprint information are in an isolated Trusted Execution Environment (TEE). Facial and fingerprint feature data does not leave the user's phone or get uploaded to the cloud thereby ensuring that this information is secure. The seamless integration of this technology in Huawei smartphones, such as the HUAWEI Mate 40 Pro, give users greater confidence in the privacy and security of their data.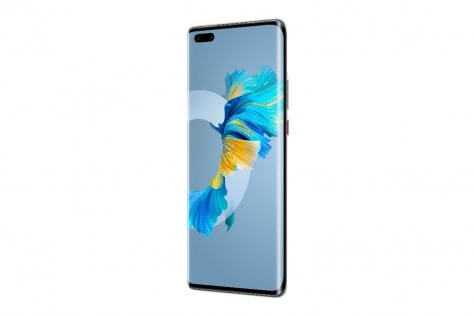 In addition, you can also enable App Lock for important messaging apps. It asks for biometric verification once you open an app for extra privacy.
Be it for accessing your phone or even opening certain apps, with Huawei's dual biometric recognition standing guard, you can be assured that your privacy and safety is guaranteed.