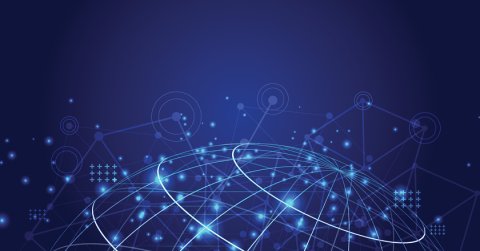 Avaya, a global leader in solutions to enhance and simplify communications and collaboration, announced it has been named as a Leader in the inaugural report: The Aragon Research Globe for Conversational AI in the Intelligent Contact Center (ICC) 2023 by Aragon Research, Inc.
According to the report[1], authored by Craig Kennedy, Sr. Director of Research at Aragon Research, the Avaya solution offers a "fully integrated technology stack including Unified Communication (UC), Contact Centre (CC), and Workstream Collaboration (WSC), all extensible through Avaya Communications APIs and application library." The report also indicates Avaya's conversational AI solution is designed as "omni-channel, supporting text, voice, and visual interfaces".
Conversational AI technology enhances the user experience in the form of intelligent virtual agents (IVA) or chat bots. These IVAs are now working alongside human agents as co-agents enabling the human agents to easily resolve issues. IVAs are also available to users independently for their issue resolution through self-service access delivering a seamless and simplified, omnichannel customer experience.
Avaya's workflow automation is an available solution for conversational AI. Its capabilities enable the creation of new virtual agents that can integrate Google, Nuance, and other conversational AI offerings into custom or pre-built solution virtual agents.
The conversational AI capabilities enabled by the Avaya Experience Platform differ from others by offering:
Real-time voice-to-text transcription, biometrics, sentiment analysis, and guidance
Low-latency live transcription
End-to-end solution (no APIs required)
Agent assist
Extensive partner network and ecosystem
Software consumption across private, public, and hybrid clouds
"Companies strive to make the customer experience personalised, effortless, and frictionless; The agent experience should be no different", said Ahmed Helmy, GVP of the Experience Platform Product Management, Avaya. "Conversational AI in the contact centre can greatly enhance both the customer and agent experience. End customers want self-service access to address transactional needs quickly, but also want the flexibility to choose a human agent when a more complex issue arises. The Avaya Experience Platform can enable and augment agents to predict and react faster to real-time customer needs with the right level of access to information. Overall, this helps agents provide an upleveled experience by better contextually serving their customers and delivering an end-to-end omnichannel experience focused on the customer".
According to Kennedy, while conversational AI technologies continue to advance, organisations should be apprised of the most updated capabilities available.
"The bar has been raised for customer experience in the contact centre. Today's consumers are routinely experiencing digital interactions with social media, ecommerce sites, virtual assistants, and other digital solutions that are seamless, intuitive, and easy to navigate, and they expect nothing less from their contact centre interactions", said Sr. Director of Research, Craig Kennedy. "With a focus on intelligence and AI across its entire portfolio of offerings, Avaya is meeting these expectations by facilitating conversational AI powered customer journeys within its contact centre over text, voice, and visual channels on the Avaya Experience Platform".
Avaya customer, Mike Baker, VP of Enabling Technologies at C3i, a multi-channel customer engagement services provider, specialising in global, high-touch consumer, patient, and end-user management said, "When we set out to find one solution technology partner, we really looked at it from the perspective of Avaya, the biggest contact centre organisation in the world. If we need help, in any country we can get Avaya support. That might not be the same, and it wasn't the same, for other vendors. At a time of rapid change, it's our goal to be that resource our customers can rely on to meet the growing needs of their customers. It is critically important to us that we apply AI in a meaningful and intentional way, and Avaya allows us to do this…[A] use case that we used conversational intelligence for was around a major digital and print company. One of our customers was trying to gauge if people were impacted by COVID with job loss…And then further wanting to cancel a subscription, one of those subscriptions or possibly both. So, we would leverage the Avaya Conversational Intelligence listening if they were thinking of cancelling and then offer alternate solutions real time, because that's the benefit of Conversational Intelligence. It doesn't do anything if it's post-call, but since it's real time, we can make a difference".
The Aragon Research Globe is a market evaluation tool that graphically depicts Aragon Research's evaluation of a specific market and its component vendors. Aragon Research examined 14 major providers in a market that focuses on all forms of collaboration and communication based on its three dimensions that enable comparative evaluation of the participants in a given market. "Leaders" are noted as having comprehensive strategies that align with industry direction and market demand and perform effectively against those strategies.
[1] Aragon Research. "The Aragon Research Globe™ for Conversational AI in the Intelligent Contact Centre, 2023" by Craig Kennedy, January 17, 2023.