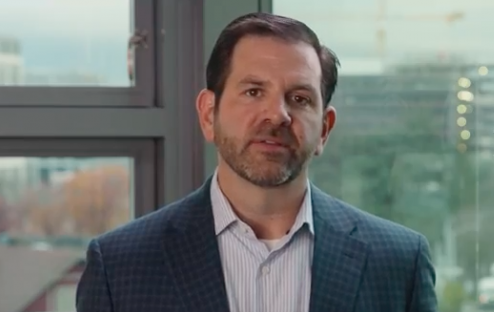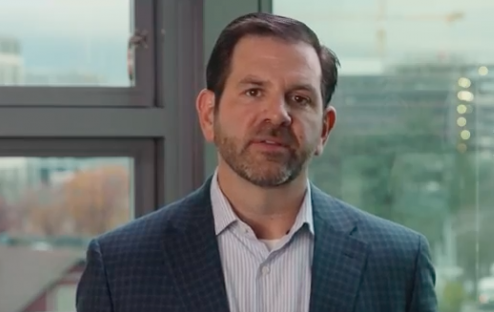 Amazon Web Services, (AWS), an Amazon.com company has unveiled several new features for its marketplace and AWS Partner Network programme to further simplify the purchasing and deployment of third-party software on AWS. The company also introduced new AWS Partner Network (APN) programmes to increase consulting partner success and aid ISVs in building their SaaS businesses on AWS, as well as new APN competencies in Machine Learning and networking to help customers select APN Partners with the right expertise.
"As businesses of all sizes continue to move to AWS, the majority of the Fortune 500 companies and over 90 percent of the Fortune 100 utilise APN partners for specialised technology and expertise," said Terry Wise, vice president, Global Alliances for Amazon Web Services. "In fact, in the past year we have added more than 10,000 new partners to the APN, and more than 160 thousand active customers are using software from AWS Marketplace. To support this growth, we are continuing to invest heavily in the APN Programme to ensure that AWS customers have access to the best software and services for AWS and so that our partners can continue to build successful cloud businesses on AWS."
AWS also introduced the preview of a new enterprise feature for sellers and buyers in the AWS Marketplace: the Enterprise Contract for AWS Marketplace. Designed by a working group of 30 enterprise software buyers and sellers, the Enterprise Contract for AWS Marketplace is an agreed upon standardised contract template between enterprise software buyers and sellers that resolves challenging terms including liability, dispute resolution, IP protection, warranty, and more across multiple vendors. Participating customers using Enterprise Contract for AWS Marketplace are able to eliminate lengthy procurement negotiations that can delay projects for months, said the firm.
Enterprise Contract for AWS Marketplace is currently available in preview to interested enterprise customers and will be generally available to all sellers and enterprise buyers who choose to accept the standardised enterprise contract terms in the first quarter of 2018. Participating software companies in the preview are AppDynamics, Barracuda, CA Technologies, Cisco, Checkpoint, Chef, F5, NetApp, Palo Alto Networks, Pitney Bowes, Snowflake, and Trend Micro.
The company also announced Private Image Build, which enables customers to build and run custom Amazon Machine Images (AMIs) that combine their own IT-approved base operating system images with installable software provided by AWS Marketplace sellers. By running third-party software on their own private images, customers can better comply with their organisations' specific IT policies and internal security requirements, while still taking advantage of all the conveniences of AWS Marketplace, including consolidated AWS billing, AWS Marketplace pricing and licensing models, and rapid, automated deployment. AWS Marketplace's Private Image Build is currently available in preview to AWS Marketplace customers.
The AWS Partner Network (APN) provides technical, business, and marketing support to tens of thousands of AWS Partner Network members across the globe to help them build their cloud businesses with AWS. AWS also introduced the AWS Solution Provider Programme for APN Consulting Partners and new programmes for technology partners to build and grow their AWS-based SaaS offerings.
The AWS Solution Provider Programme, which will be available in early 2018, replaces the Channel Reseller Programme and offers a new, tiered incentive structure that rewards APN Consulting Partners who are innovating on behalf of their customers with proven solution capabilities and have achieved competencies in the areas of Migration, Managed Service Provider (MSP), and/or DevOps. The programme also provides more flexible contracting and support options for AWS Partner Network members in key competency areas.
The new AWS Software-as-a-Service (SaaS) Factory provides a comprehensive set of enablement content and collateral for APN Technology Partners with SaaS offerings. The programme includes reference architectures with best practices for building SaaS solutions on AWS, AWS Quick Starts which automate deployments for key workloads on AWS, and SaaS on AWS Training that delivers prescriptive guidance on building a SaaS business on AWS.
According to the firm, the new SaaS Accelerate Programme aids technology partners in driving increased profitability with go-to-market support for their SaaS solutions including funding for lead generation and customer proof-of-concepts, and resources for joint sales support. The AWS SaaS Factory and SaaS Accelerate Programme will be available in early 2018.
The AWS Competency Program identifies AWS Partner Network members who have demonstrated technical proficiency and customer success in specific workloads, industries, or solutions. The AWS Competency Programme includes 17 categories in solution areas such as IoT, DevOps, Big Data, as well as industry verticals such as education, financial services, government, and healthcare/life sciences. Based on customer demand, AWS is expanding the AWS Competency Programme with two new competency areas for networking and Machine Learning.
The AWS Premier Consulting Partner tier highlights the top APN Consulting Partners globally that have significant AWS investments. These APN Partners have extensive experience in deploying customer solutions on AWS, have a strong bench of trained and certified technical consultants, and have a healthy revenue-generating consulting business on AWS, said the firm. It has announced the following 15 new AWS Premier Consulting Partners: eCloudvalley, Deloitte, Flux7, ITOCHU, Silver Lining, Relus Cloud, HCL, Sturdy Networks, Stelligent, Contino, Datacom, VirtUSA, Linke, Cloud Kinetics, and Powerupcloud.
The company has also recently announced Amazon Sumerian, a new service that makes it easy for any developer to build Virtual Reality (VR), Augmented Reality (AR), and 3D applications, and run them on mobile devices, head-mounted displays, digital signage, or web browsers at its AWS re:Invent conference.