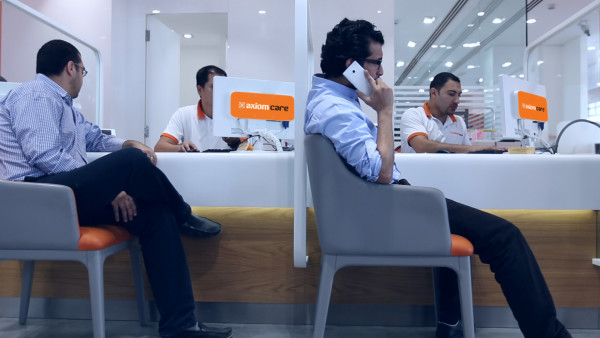 axiom care announced that it is continuing to expand its offering amid a growing demand for quality post-sales support among customers.
Repair time and excellent after-sales service are among the top five most important factors by more than two-thirds of UAE customers (74 per cent) when considering a purchase, according to a 2015 YouGov survey commissioned by axiom telecom, the region's leading mobile reseller.
In response to these recent customer demands, axiom care is reaffirming its commitment to quality after-sales assistance by offering a range of comprehensive services, from software and hardware services, to express repairs, extended warranty, damage insurance, pick-up and delivery, and more across its more than 25 service points in the region, which include eight in the UAE, and 17 in KSA.
axiom care's services are open to warranty and out-of-warranty customers, with an online repair tracking system that enables customers to monitor the progress of their device.
"Today's customers are looking to maximise value for their investments, and more than economic value, after-sales services are more than ever becoming recognised as an important factor when purchasing a device," said Faisal Al Bannai, Managing Director, axiom.
"We are pleased to be an authorised service centre for 16 global mobile brands, and our holistic strategy has been tailored to cater to the needs of our customers to ensure a pleasant experience with their chosen mobile brand."
Unqualified technicians may have limited expertise with the software or hardware requirements of certain brands, potentially causing more harm than good, warned Al Bannai.
"Being recognised as an authorised service centre for many leading brands, axiom care technicians have undergone a meticulous certification processes and training programmes in order to assure customers that their devices will be cared for by highly skilled professionals," he said.
International brands covered by axiom care include Apple, Samsung, Huawei, Blackberry, Lenovo and Microsoft, in addition to luxury mobile brands, such as Givori and Vertu.