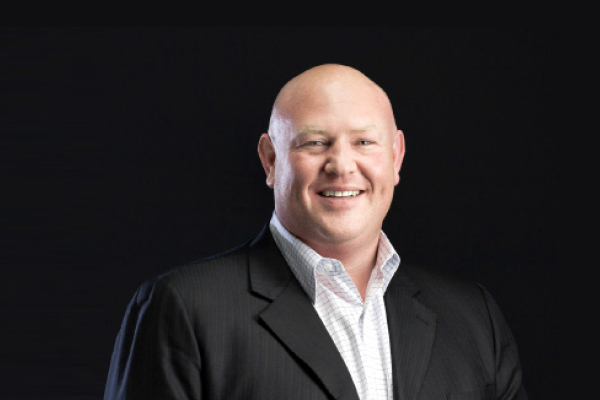 David McKeough, Executive Vice President, Digital Guardian, sat down with Reseller ME to discuss the partnership with value-added-distributor Credence and the value proposition it offers to regional organisations. 
Can you give us a brief background of Digital Guardian?
Digital Guardian has been in the market since 2003. We provide advanced data protection solutions for endpoints. While many cyber-security companies focus more on data compliance and mandates, we at Digital Guardian look at data in a different way. A good analogy would be looking at data as the water in a dam. Now, most security solutions today are more focused on plugging the holes in a leaking dam, and they will continue on capping those holes every time they detect a leak. Meanwhile, we concentrate more on the water to ensure that if it does get through the hole, we'd know what went through or if it is indeed at risk of going through the wall, we can block it before anything happens.
We have a unique data awareness and transformative endpoint visibility approach, which we combine with behavioural threat detection and response. We can monitor every system, user and data event. In doing so, we can show our customers how their data is moving and how the people within the company interacts with it. We can also see the different trends in data usage occurring within the organisation. Our platforms perform across traditional endpoints, mobile devices and cloud applications to make it easier to see and stop all threats to sensitive data.
How important is the Middle East market for the company?
We entered the Middle East market about three or four years ago. Although there were ample opportunities, we didn't have many investments in the region at that time.
Our strategy is more on looking at opportunities region by region. Now, we are proactively focusing on the Middle East, numerous opportunities are visible for players like Digital Guardian in this region. These opportunities have even been made more evident to us upon working with companies like Credence, especially in catering to verticals such as banking and finance, government, oil and gas, and telecommunications.
Therefore, we are now investing heavily in training people and acquiring resources in this part of the world. We have a local office for EMEA, which is set up in the UK. We also have a team of security engineers centred on providing their expertise in this region. One of our primary goals is providing support for Credence as they are our feet on the streets in this region.
What is your competitive advantage over other players in the cyber-security space?
Our primary focus is on the data, we see everything from system-event, user-event up to the data movement. This allows us to give our customers a good scope of what's happening on their networks.
We have a user baseline for anomaly detection, which means we monitor the people who use the data on a regular basis and how they use it. We are all creatures of habit. Through our platforms, we can find out if there's a sudden change in the behaviour of the employees. That could mean multiple things – it could mean that an inside person became malicious; or that the same person is trying to do the right thing but didn't know that the procedure he's undertaking is wrong; or an outsider is trying to breach your systems. We can monitor and detect all these aspects and advise organisations to undertake the most ideal solutions to  to solve related problems.
Can you elaborate on your partnership with Credence?
When it comes to partnerships, we look at knowledge and expertise on operating in a particular market. And Credence has a great understanding of the market, we believe that they are the right partner to guide us on how we can invest and grow in this market.
They are a strong value-added distributor with the ability to not only support various vendors in the region but also our partners. With regards to the distribution strategy, Credence will first focus on bringing our offerings to the GCC, India, East and South Africa. They have also begun establishing rapports with Digital Guardian resellers in these markets.