axiom telecom has recently been crowned with the prestigious Mohammed Bin Rashid Al Maktoum Business Award.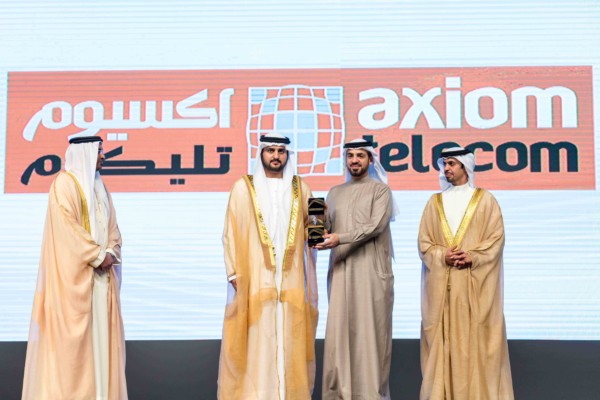 The region's mobility retail giant was recognised for its ability to enhance both its own internal operations as well as the overall customer experience through its unconventional and non-traditional approach to business.
"We are truly honoured to have received this esteemed award, and I would like to thank our wonderful team at axiom for their unwavering commitment to breaking the boundaries of innovation to create new experiences for our customers," said Fahad Al Bannai, CEO, axiom telecom.
Launched by the Dubai Chamber, the Mohammed Bin Rashid Al Maktoum Business Award aims to embrace all GCC businesses in their journey of excellence. The Award recognises and celebrates the success of these organisations that are leading the way in establishing new business excellence standards, and those whose continuous and outstanding achievements serve as an inspiration for all like-minded organisations across the GCC.
"The last year has been a very exciting time for axiom – many of our stores underwent a complete transformation in line with evolving customer expectations and demands, and the response so far has been phenomenal. At axiom, we realise the important role that mobile technology plays in people's daily lives, and we promise to continue upholding business excellence across all our operations to deliver a seamless mobile experience to our valued customers," Al Bannai added.