CNME spoke to Martin Gren, Co-Founder, Advisor New Business at Axis Communications, to find out how they are leveraging their portfolio of solutions to not only make cities safer and more secure, but against the backdrop of the ongoing climate crisis, how can we make the cities we live in more sustainable in the future?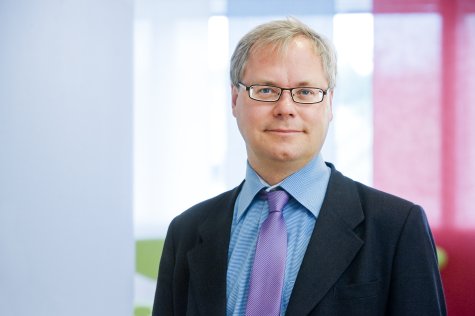 Can you inform our readers how AXIS Communications is committed to creating and developing products and solutions that are specifically designed to make cities smarter and more sustainable?
Safety is one of the key responsibilities of every city – feeling safe and secure is one of the main rights of every citizen and the foundation of a smart city. This is very much in line with our thinking and belief that cities today need to be safe to be smart.
By implementing an integrated, digital surveillance system, you can see what's happening across your whole city as it's happening. The equipment can work as sensors, providing real-time insights and information that can help you:
• Effectively protect your citizens and property
• Enhance your city's image
• Deter vandals and reduce reparation costs
• Reduce criminal investigation times by providing clear, high quality images
• Be certain that your safe city system is Cyber Secure
It's also important to know that Smart & Safe Cities is a combination of various other sub-verticals working to create an optimised ecosystem. We have been driving a huge amount of innovation through Axis and partner solutions for smart traffic management, license plate recognition, parking violation, traffic management, sustainable environment, lane management, smart lighting and more.
At Axis, all of our flexible solutions can be integrated into existing video surveillance systems so there's no need to completely replace equipment. And with our open platform, you can add extra functionality in the future – from encoders and cameras to increased security and intelligence measures.
We have successfully implemented several projects within the Middle East and have several projects in the works.
Can you outline to us how AXIS Communications has become a more sustainable company over the last few years, and could you tell us more about your participation at EXPO 2020? 
Sustainability has always been a natural part of Axis and we are convinced that caring for people and the environment makes good business sense. We are signatory to the UN Global Compact since 2007 and we support the 17 UN sustainable development goals.
Some concrete and recent examples of our progress in this area include gradually phasing out hazardous substances in our products, internal training for our employees around ethical and environmental issues, supplier audits to ensure compliance with Axis policies around working conditions and environment, zero tolerance for corruption, and several projects that aim to reduce power usage in Axis products and solutions.
Axis is one of the official partners with the Sweden Pavilion at Expo 2020 in Dubai. Other partners include Ericsson, Volvo Cars, Volvo Group, SAAB, Astra Zeneca, LKAB and Getinge. We see this as an exciting opportunity and are proud to be one of the companies to represent Sweden.
The theme for Expo 2020 "Connecting Minds – Creating the Future" is well aligned with Axis focus, as is the theme for the Sweden Pavilion "Co-creation for Innovation". In the exhibition of the Sweden Pavilion we are demonstrating state-of-the-art solutions across video, audio, access control as well as customer case stories in smart and safe societies. Axis is also hosting a number of customer and partner events in the Sweden Pavilion on topics such as smart cities, artificial intelligence, sustainability, partnership, 5G and cybersecurity.
Axis has also sponsored the Sweden Pavilion with a security system consisting of products for video surveillance, access control, door stations, recorders etc.
A recent report commissioned by Gartner showed that more and more governments are investing in AI, however, it also discovered that many within the workforce remain skeptical of AI. Why do you think there is still so much cynicism towards AI, is it well-founded, does facial recognition and biometrics impinge on our privacy?
Being the leading camera manufacturer outside China we invest heavily into AI and deep learning. During the years there has been a lot of overpromise on the capabilities that AI can add, as many have been overselling its abilities. For those of you who remember, this also happened with video analytics around year 2005.
Deep learning that is now becoming available at the edge offers significant improvements over standard algorithms. But they will most likely be used by helping server-based applications to be partially run on the edge. The main challenge with explaining AI to the end-user is to not look too much into the technology, rather into the application and the customers real problems.
In Europe and north America there is a large degree of skepticism on technologies such as face recognition where many have banned it straight forward. The market in the middle east is different.
Can you tell us what your goals and ambitions are as a company for 2022?
Our goal is to keep on growing. Our main driver for this will be our partners and our new generation of chips, the ARTPEC 8 that makes our product stand out. With the new ARTPEC, we bring AI and deep learning into mainstream.
What do you think differentiates AXIS Communications from other market competitors?
What differs Axis is our strong homogenous product portfolio where every product is forward and backwards compatible thanks to the fact that we never do any OEM. We have a very strong track record in cybersecurity. We have the most extensive network of partners and support. We also have a very strong agenda on CSR.