The United Nations Development Programme (UNDP) in Bahrain has hosted the Youth Leadership Programme (YLP) for the first time in Kingdom.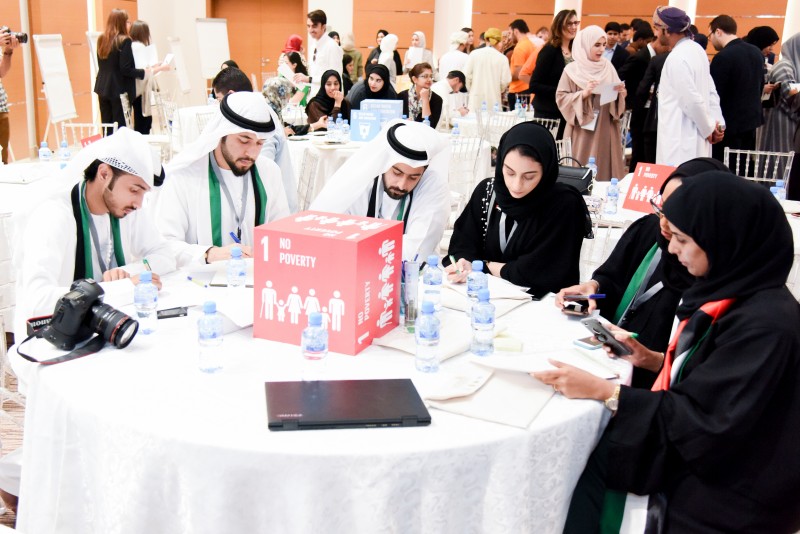 The YLP, held in partnership with Microsoft and Bahrain Development Bank (BDB), took place between August and November as part of the Youth City 2030 initiative at the International Exhibition and Conventions Centre. The final session was held at the United Nations House in Hoora, where the finalists of social innovation solutions presented their projects to a panel of judges.
"The United Nations Development Programme has hosted the Youth Leadership Programme for almost three years in the MENA region, while the programme is being organised for the first time this year in Bahrain," said Amin El-Sharkawi, UN Resident Coordinator and UNDP Resident Representative.
He added, "The goal of launching YLP is to familiarise the youth with the sustainable development goals (SDGs), and to transform their innovative ideas into profitable businesses. The YLP hosted Bahrain Development Bank to present during the first session on the first day to highlight the "Rowad" social entrepreneurship programme in order to enhance this vision. On day two, Microsoft gave an insightful presentation to highlight another equally important aspect: innovation in technology."
More than 20 young men and women participated in the programme, leading to four finalists proceeding to the regional workshop in Cairo, Egypt.
During the course of YLP, ideas and innovative solutions were exchanged between the youth and discussions were held on how to tie them to SDGs.
The final projects that will be going to the regional workshop are iTadweer, Kashkool, Sahel Ramps, and EcoArt. These projects address a range of topics including the environment, disability, poverty, and economic growth.
The workshop that will take place in Cairo will include many competitors from Arab countries across the region, and will take place in December. The four finalists chosen to proceed to the final regional workshop will represent Bahrain.